To celebrate Pelé's 75th birthday, Halcyon Gallery in London will be opening an exhibition that documents the Brazil legend's achievements on and off the football pitch.
Art, Life, Football will open at the Mayfair gallery on 26th September and features photography, original paintings, limited sculptures and prints by 15 artists including Andy Warhol, Lorenzo Quinn and Pedro Paricio.
Perhaps the biggest highlight will be the display of Warhol's 1977 painting Pelé​, which comes from a series of portraits of celebrated athletes.
Warhol famously said Pele would be famous for '15 centuries, not 15 minutes'.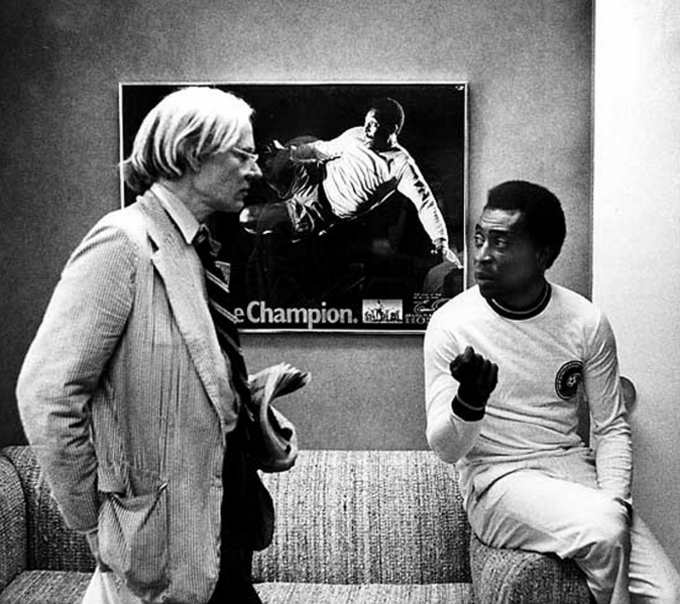 Pelé appeared in London on Thursday to announce the exhibition:
"Art has played a big role in my life for many years and it has been a very humbling experience to have so many talented artists creating such beautiful work in my honour.

While I am looking forward to seeing the full exhibition in September, it will be particularly special to see the Andy Warhol picture of me hanging in the gallery. Andy and I had a great time together many years ago in New York and I am looking forward to sharing his remarkable painting with London for the first time."
Art, Life, Football runs from September 26th to October 25th 2015.