An unfortunate case of "wrong place, wrong time" struck Stoke Gifford United striker Ben Hiscox during a match last Satuday. According to the Bristol Post, Hiscox, a 30-year-old playing in England's Bristol and Suburban Association Football League, died in the hospital yesterday after sustaining injuries from a freakish on-pitch accident. 
Hiscox took the rain-soaked field against Mangotsfield Sports at Stoke Gifford's home ground in Bristol. While making a sliding tackle on an opposing player, the slippery surface caused Hiscox to slide off the field-of-play, and down a slight slope behind the goal. He crashed into a wall and was knocked unconscious. Looking at pictures of Stoke Gifford's stadium (below), it's difficult to make out any changes in elevation on the pitch, but the signage looks to be a threat-in-waiting.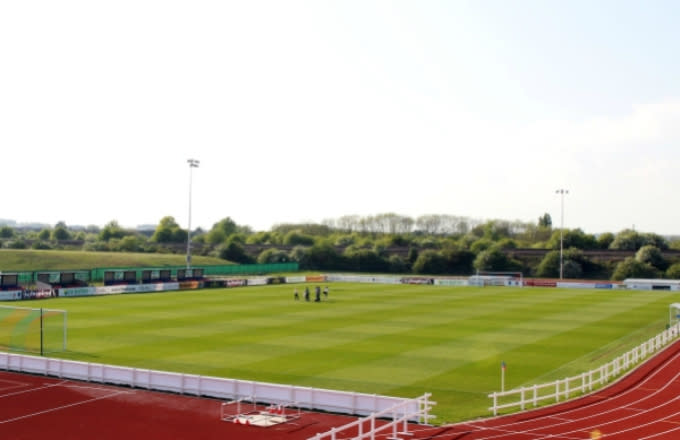 Hiscox was transported to a hospital, and his team played on, not realizing the seriousness of his injuries. Stoke Gifford went on to win 4-1, but they've now lost their long-time striker. Hiscox had been with the club since his childhood, and as an insurance salesman during the day, he leaves behind a stepdaughter and partner. 
"He had been part of the club for a long time, since he was about 16," said Ben Bennett, vice chairman of Stoke Gifford. "He was a total legend and one of the nicest guys I have ever met. Everyone that met him liked him. He was one of the nicest blokes you could know. No one had a bad word to say about him."
Send all complaints, compliments, and tips to sportstips@complex.com.
[via The Mirror]