Emmanuel Adebayor is probably one of the most unpopular figures in the Premier League.
His loyalty was questioned when he left Arsenal for Manchester City in 2009 and he's gone on to be the world's first overachieving underachiever. Despite failing to live up to his potential, Adebayor has had spells at some of the world's biggest clubs – including Real Madrid.
To make things even worse, it's now been revealed that Adebayor is still being paid £70,000 a week by Manchester City, even though he hasn't played for them in almost five years.
Writing for The Daily Mail, Neil Ashton reported:
"This is the final year that Manchester City will make a contribution to his salary, topping up his £100,000-a-week wages at White Hart Lane with another £70,000 each week as part of the deal that took him south."
It's not hard to see where Adebayor's money has gone.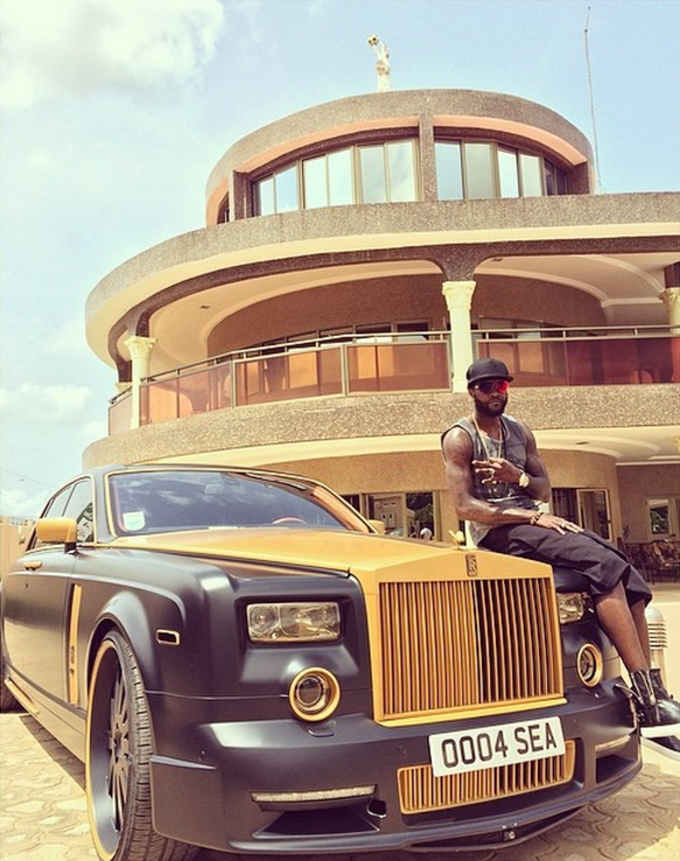 [via Mail Sport]