Earlier this year, a photo of Jameis Winston working out without a shirt on started circulating on social media. And it made headlines for all the wrong reasons because, in the photo, the former Florida State quarterback looked like he'd let himself go: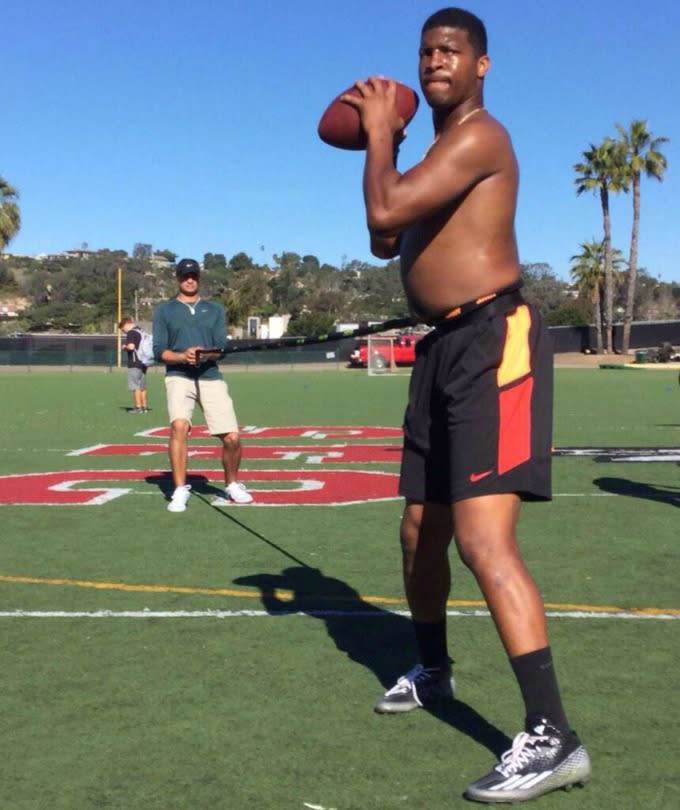 He's been preparing for the 2015 NFL Draft for the last two months, though, so surely he's in much better shape now, right? Like, there's no way he still looks the same way he did back in January today. Errr…
Unfortunately, he does. In fact, you could argue that he looks even less in shape now than he did back then—even though he's presumably been working hard. Just check out the photos that he posted on Instagram yesterday:
They're leading to a lot of tweets like this:
And this:
And, well, you get the point.
The good news here is that Winston doesn't need to look like a Greek god to run an NFL offense. Peyton Manning isn't ripped by any stretch of the imagination and his career has gone just fine (not that we're ready to compare Jameis to Peyton just yet!). But the reaction to these photos is further proof that Winston is going to catch heat for everything that he does between now and the end of his NFL career. We hope he's ready for it.
Send all complaints, compliments, and tips to sportstips@complex.com.
[via Bro Bible]