This is how everyone should be taking penalty kicks.
We now know why England lose every penalty shoot-out they compete in – they take the whole thing far too seriously. An unidentified fan has pretty much proved that only way to guarantee you score a goal is to hit some kind of trick shot.
Instead of kicking the ball first time, the player steps up – fakes – flicks off his boot (which makes the keeper dive the wrong way) and then rolls the ball into a now empty net – leaving the humbled goalie to catch the boot as it falls from the sky.
It's even better than an Andrea Pirlo panenka.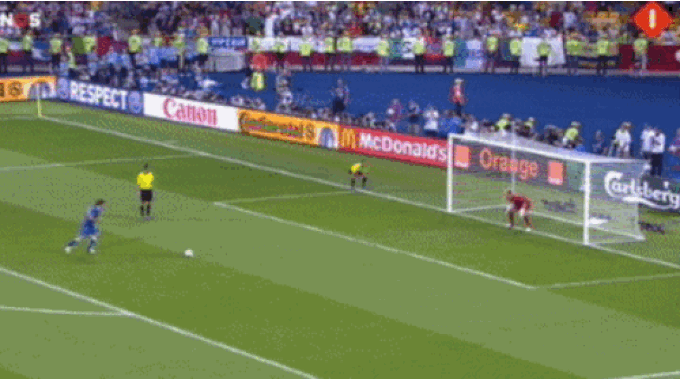 [via SportsJoe.ie]