When Kevin Garnett was drafted by the Timberwolves back in 1995, Zach LaVine was still wearing diapers. Like, literally still wearing diapers. LaVine was born in March 1995, meaning he was only about three months old when KG was selected with the fifth overall pick in the NBA Draft. Pretty unbelievable, huh?
Today, the two are teammates. And LaVine is scared of KG. Very, very scared. Reason being, he's currently using the locker that KG used during his first decade-plus in the league. He tried to give it back to him last week when KG was traded to Minnesota from the Nets and KG refused. But he's still nervous about what the veteran is going to say to him when he joins the T'wolves for his first game with the team on Wednesday.
"This is his locker," he said over the weekend, "and I'm actually kind of scared because I think he is going to say something about me being in his locker…I did more than offer [it back to him]; I wanted him to take it. I wanted him to sit there. I said, 'I'll move!'"
Despite his trepidation, LaVine also said he's excited to play alongside a future Hall of Famer.
"It's going to be great for me; I know that," he said. "Future Hall of Famer, man, everyone wants to get to his level. He was playing in this league before I was born!"
Hmmm…Something tells us you don't want to tell KG that, Zach. Or else: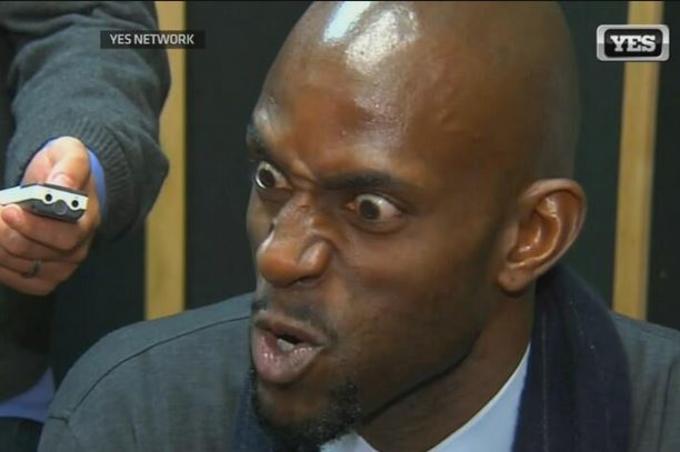 Just trying to help!
Send all complaints, compliments, and tips to sportstips@complex.com.
[via SB Nation]