It's no secret that there are a lot of NBA players who gamble on team flights to pass the time. The NBA tried to outlaw it a few years ago after Gilbert Arenas and Javaris Crittenton were involved in a gun-related altercation that reportedly stemmed from a gambling debt. But there are still plenty of guys who play cards for money with their teammates.
A few of those guys appear to be on the Warriors. Last night, Golden State hopped a plane after knocking off the 76ers in Philadelphia. And when they did, they brought plenty of cash. As you can see in the video above—which was taken by Warriors forward Marreese Speights—David Lee, Draymond Green, Stephen Curry (and his pizza), and Andrew Bogut (who had his head on the table and may or may not have been passed out) sat at a table covered in bills. And in the background, Drake sang the hook on Big Sean's "Blessed" while several members of the team sang along with him. It looked like fun: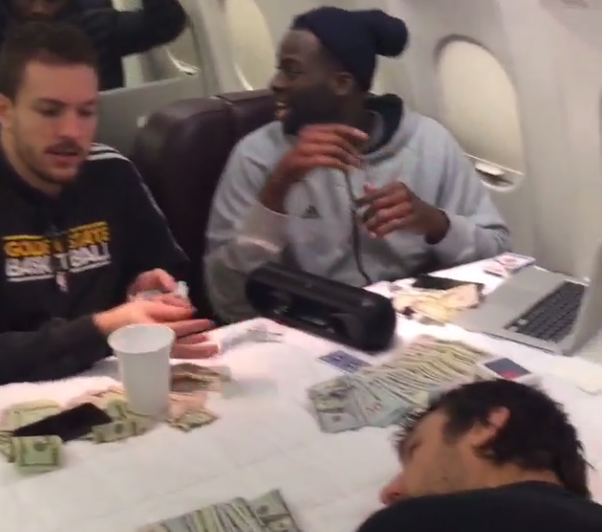 Check out the clip to see what the Warriors do in their downtime. Sure beats what takes place on the Lakers' team plane, eh?
Send all complaints, compliments, and tips to sportstips@complex.com.
[via Busted Coverage]