Diego Costa might have just wiped out his reputation as the Premier League's baddest man.
While Chelsea fans may describe Diego Costa's on-pitch etiquette as 'passionate', the Brazilian-born Spain international has earned headlines for his aggression as well as his goals in his first Premier League season.
But in a sit-down interview with Chelsea's official site, Costa has revealed that he's not that bad after all – he's funded a school for disadvantaged children in Brazil:
"I started with this project with the help of my agent, and the main goal is to open some doors for the kids that I didn't have open for myself. I wanted to help the kids stay away from the streets, stay away from drugs, and the academy can only bring new things to these kids. There is more to win than to lose.

The school is not a big thing yet. I originally thought I had to give something back to my city, that's why I created this. Lagarto is a small town so it will grow little by little. We've got great professionals working in there. The kids have food, good medication, a good quality of life, there is nothing missing. The coaches are always happy and open to help with anything. Some of the kids may not become professionals in the future but they will be better people.

The main target is education rather than football. I want children to attend the school and not miss any days. I don't have any lucrative aim, and I am happy to have this school."
Costa's not the only Chelsea striker that's made a charitable contribution to his homeland.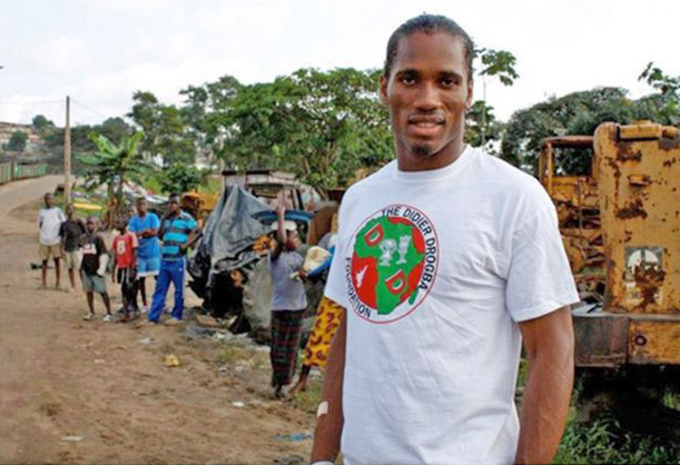 Didier Drogba, you've got some competition on your hands.
[via Chelsea FC]