If you're a Knicks fan, have you stopped paying attention to your favorite team this season? We sure hope so. They're 5-32 on the year now—and getting worse by the day! They traded away J.R. Smith and Iman Shumpert last night and appear to be tanking harder than the 76ers at the moment.
With that in mind, The New York Times has decided that it is finished with the Knicks. They're looking to send their Knicks beat writer Scott Cacciola to cover a new team and are asking for suggestions: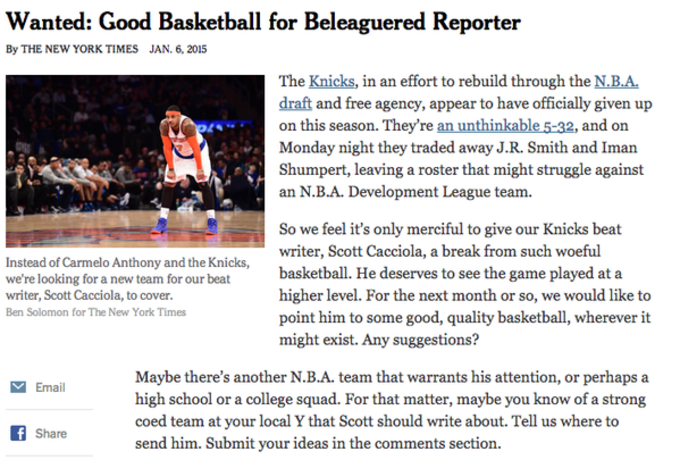 This isn't a joke, either. It's a real thing that's actually happening and you can read all about it here. Please help this poor reporter and get him off the Knicks beat immediately.
[via SB Nation]
Send all complaints, compliments, and tips to sportstips@complex.com.