If your 2015 got off to a rough start, be mindful that it might not be anywhere near as bad as one family in Katy, Texas. On Sunday, a fire tore through their home and left the house seriously damaged. This comes after 17-year-old Javier Torres, a son, was murdered two years ago.
There's a supernatural plotline under the tragedy. For one, the family believes the son was warning them from the afterlife through a flickering television set that alerted them of the fire. Secondly, there's this: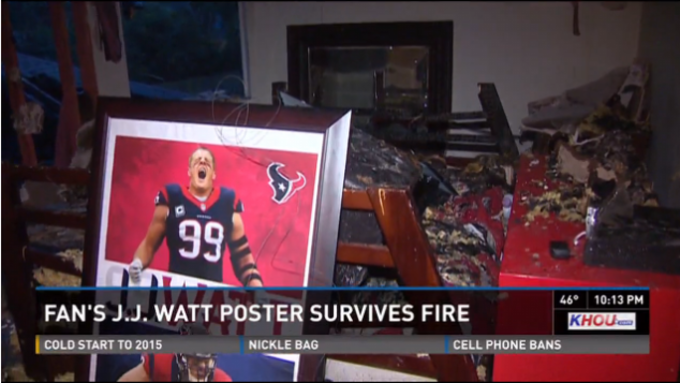 That's an undamaged poster of J.J. Watt — all-pro defensive end, MVP candidate, sometimes tight end, and indestructible guardian angel—on top of the wreckage.
[via KHOU]
Send all complaints, compliments, and tips to sportstips@complex.com.