Zinedine Zidane's children are slowly taking over Real Madrid.
Enzo Zidane made headlines earlier this year when he made his debut for Real Madrid Castilla under the watchful eyes of his father – who just so happens to manage Castilla – and now 12-year-old Theo Zidane is making his mark on the world's biggest football club.
We're sure this won't be the last we see of Theo Zidane.
Zizou's other son – Luca, 16 – is a goalkeeper in Real's academy.
Talent runs in the family.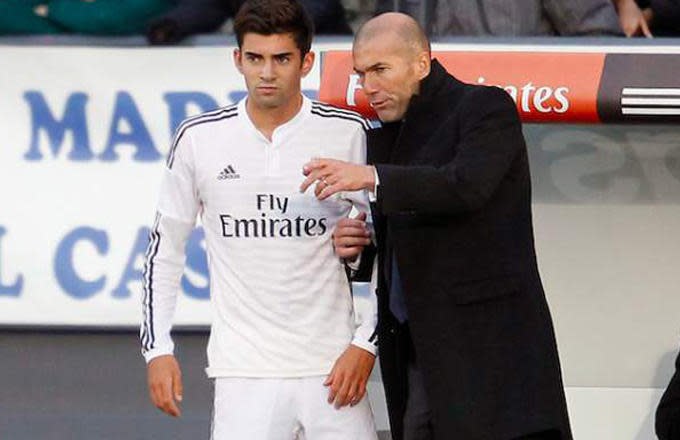 [via Joe.ie]