Former Penn State defensive coordinator Jerry Sandusky is in jail right now. And he's most likely never going to get out of jail. But even if he were to find a way to get out, there's absolutely no way that Penn State would want him to start attending their home games again, right?
Er, right. But it appears as though they're still actively recruiting Sandusky to buy season tickets. The letter that you see here was reportedly mailed to Sandusky recently. And while it's pretty clear that PSU sends these letters out to a ton of different people in the hopes of convincing them to buy season tickets for next year, they made the unfortunate mistake of sending one to Sandusky of all people: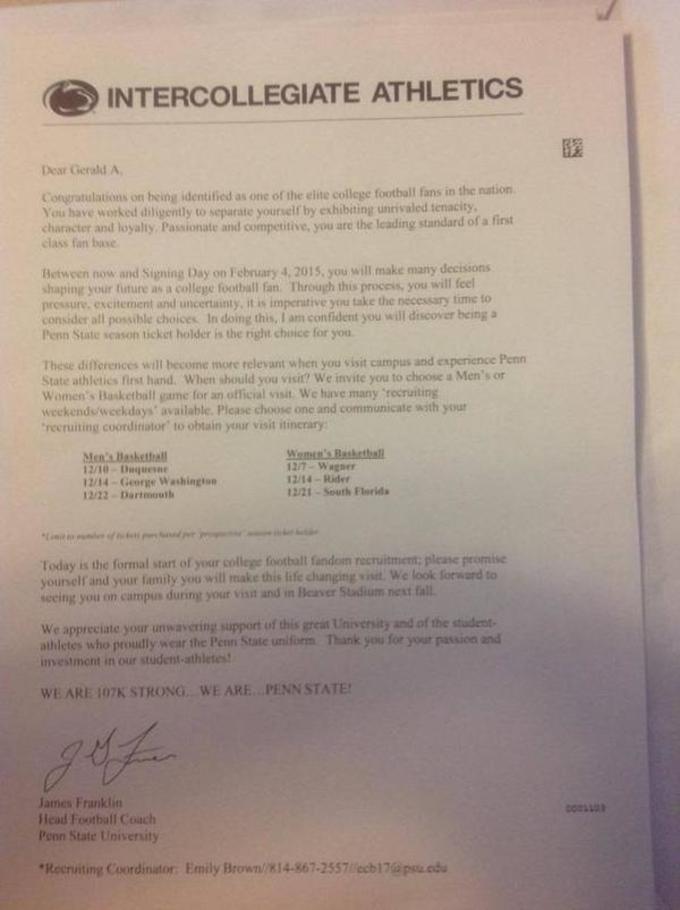 WELP.
Penn State hasn't addressed the mistake yet. But it's probably safe to say that this is the last letter that the university will ever send to Sandusky.
[via Sportress of Blogitude]