As a general rule of thumb, you should not try to incorporate wild animals like raccoons into your selfies. Nebraska defensive end Jack Gangwish found that out the hard way on Wednesday night when he spotted a raccoon on the side of the road, thought, "Hmmm…I want that in my next selfie," and then tried to make it happen.
According to the Lincoln Journal Star, Gangwish approached the raccoon slowly after spotting it—with his cell phone in end—and attempted to use it as a prop in a selfie. But the raccoon wasn't having any of it and, instead of agreeing to pose for a picture, the raccoon attacked. It bit Gangwish in the leg and, when it did, Gangwish responded by grabbing a crescent wrench and killing it so that it could be tested for rabies.
"It was a raccoon selfie gone completely wrong," he told the Lincoln Journal Star.
Gangwish also took to his Twitter account on Wednesday night to address the situation (he has since deleted his tweets).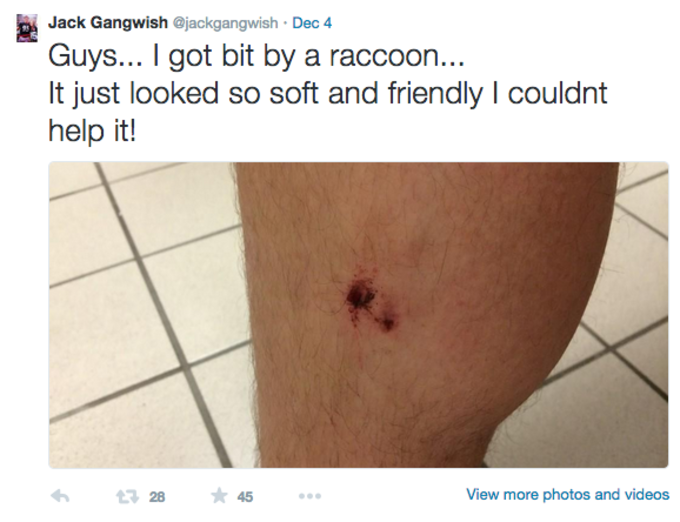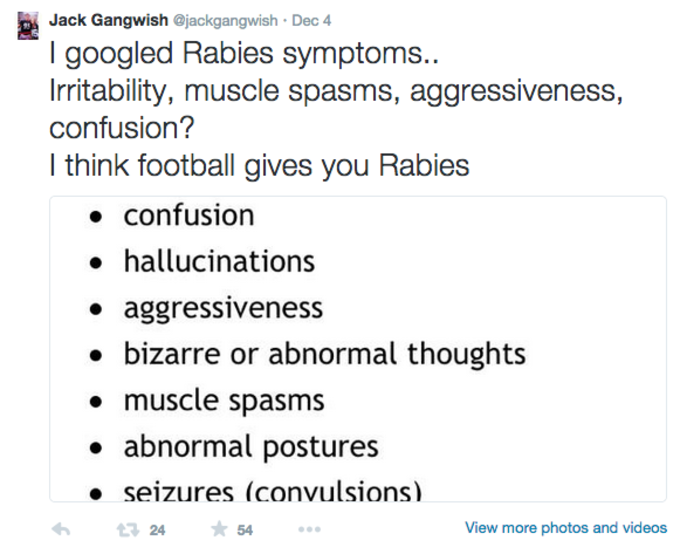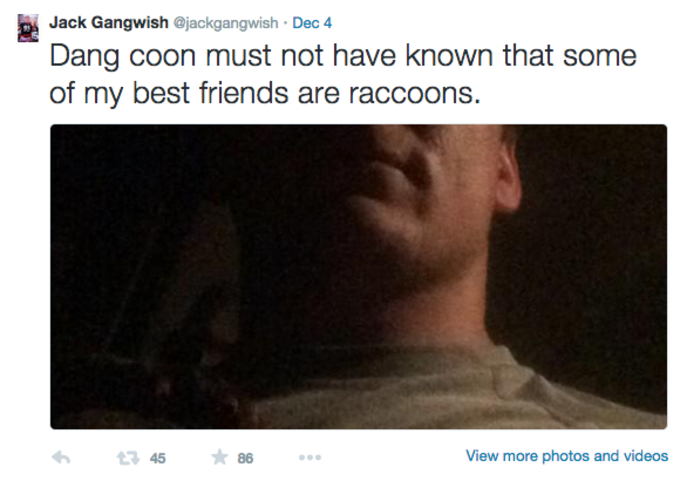 We have to ask: WTF was he thinking? Outside of the fact that Gangwish put himself in harm's way for the sake of a selfie (a selfie!), he also killed an animal that was basically just minding its own business before he came along. It seems pretty senseless to us. So please: No more raccoon selfies.
[via Deadspin]