There's a lot of angry wrestling fans in the UK right now.
The much-hyped launch of the WWE Network in the UK has descended into farce, with WWE announcing the cancellation of the online-only network's launch just 20 minutes before the service was due to go live.
Wrestling fans hit rock bottom.
The WWE Network is like Netflix for wrestling fans.
WWE Network went live in the United States earlier this year and rolled out to 170 countries this summer. The network lets wrestling fans watch WWE's live pay-per-views and stream the company's massive digital vault for only $9.99 per month.
WWE had hoped to have 1 million subscribers by the end of 2014 but sign-ups for the network have been slow. Quarterly numbers released last week totalled subscribers at 731,000, which was a growth of only 31,000 in the third quarter.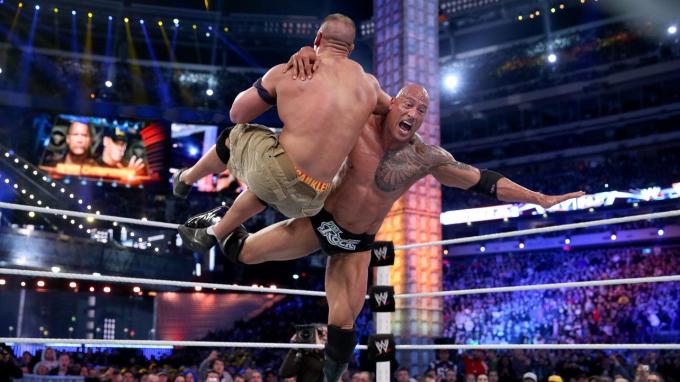 WWE Network is probably bad news for Sky Sports.
It's more than likely that Sky Sports are the people holding up the launch of WWE Network for UK fans. The online service offers pay-per-view events for just £6.25 each month, while Sky Sports currently charges £14.95 for each pay-per-view. Sky signed a new TV rights deal with WWE earlier this year and from their perspective, the WWE Network undermines that deal.
To make matters worse, WWE is actually in the UK next week for a November tour. 
[via The Verge]