Prior to the early November screening of Snowboarding: For Me, I admittedly didn't know what to expect. After sitting down with a few of the movie's stars—Nicolas Müller, Jake Blauvelt, and Eero Ettala—it became increasingly clear what the film was about.
"I think it's important that people know how far snowboarding has come and what the legends have done for the sport," Ettala said. "There are a lot of kids out there who look at contests and think that's the only way to snowboard."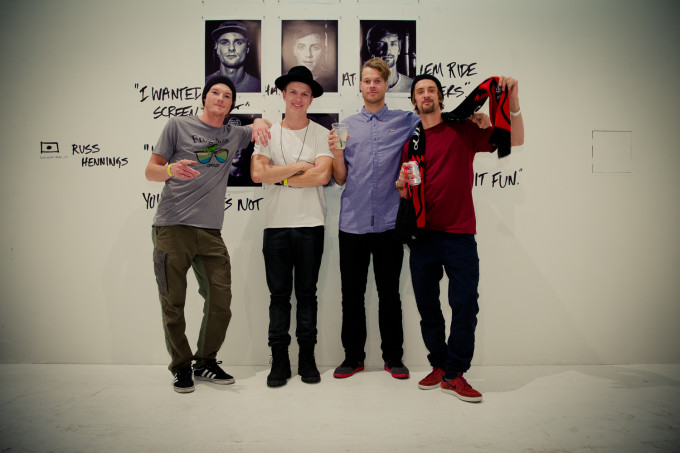 Over the last couple of years, anytime you brought up snowboarding, the Winter Olympics and the X Games are probably the first things that came to mind. But the sport is so much more than those competitions.
In addition to expanding on the impact of legends—like J.P. Walker and Terje Håkonsen—who successfully raised the bar for the sport, Snowboarding: For Me explores the joy of just riding through some of the most amazing places across the globe. From the breathtaking views of the mountains peacefully lying in the background at Hemsedal, Norway, to the tranquility of creating your own line through the untouched powder in the mountains of Revelstoke, Canada, director Joonas Kenttämies transports you into their world along with the feelings that come with the ride.
"That feeling of dropping in and doing your own line—it's like dancing," Müller said. "Having that feeling is sacred."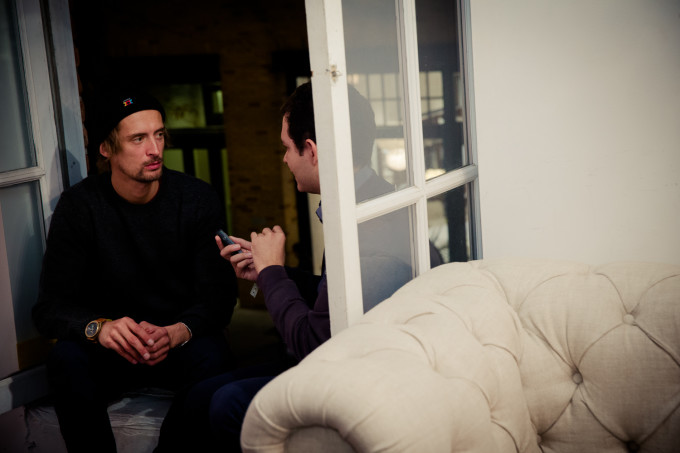 Through the use of different venues, a variety of random obstacles, camera work, and even lighting, Kenttämies shows the artistry and beauty of snowboarding.
"Even with snowboarding going in so many different directions, we all do it for the same reason," Blauvelt explains. "For that feeling you get—that stoke. This film is just relaying the message to keep that stoke alive and to keep snowboarding badass."
In an effort to keep snowboarding badass, the riders continuously attempt to push themselves forward. It's a drive that is void of the competitive nature, which has clouded what it actually means to be a snowboarder.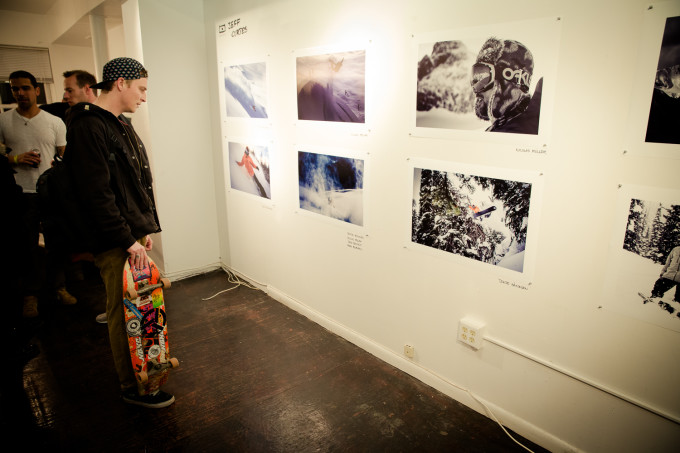 "If I see my friend ripping it and just having fun, I'm stoked," Müller admits. "It's so absurd that I want to beat my buddy. It's a competition? So what! I'm already snowboarding every day. I don't need to beat this guy."
Snowboarding: For Me may best be summed up by what the legendary Tommen describes in the movie as "bringing it back to what it was all about" to a time when today's big name riders were inspired as kids to get on their boards after seeing J.P., on a grainy, maybe even bootleg VHS tape, land the first-ever double cork. It's a moment which Walker reflects on, saying, "I don't expect to get that feeling ever again," as his eyes begin to well up with tears.
When asked why he straps on the board every day, Blauvelt declares: "You're not doing it for any monetary reason. Snowboarding is a true love." And that message is received loud and clear throughout this film.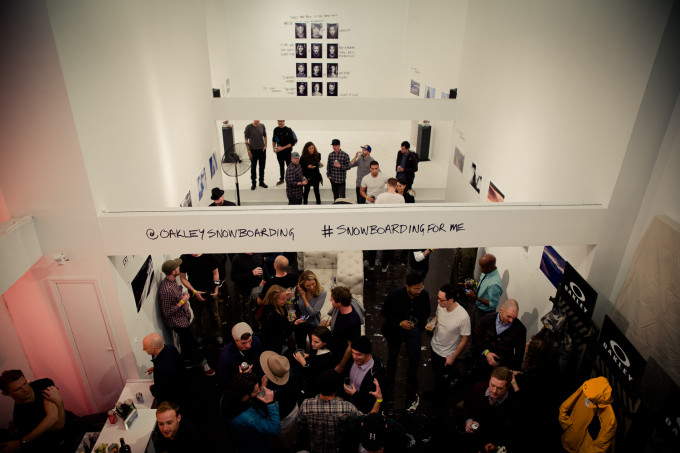 Snowboarding: For Me is now available for download on iTunes., and airs November 23 on ABC.