In NBA circles, there's been a lot of shade thrown Kobe Bryant's way when we talk about overpaid players in the league. The Los Angeles Lakers superstar is making $23.5M right now, a salary which, in part, accounts for why he's playing alongside scrubs like Jordan Hill and Xavier Henry this season. 
However, a report from Sports Illustrated which gives a thorough breakdown of the effect that taxes have on player salaries in the league offers a slightly different reality. According to the article, which was researched with the help of "tax expert" Robert Raiola, Brooklyn Nets guard Joe Johnson is actually the one raking in the most cash for the 2014-15 NBA season. A table from SI shows the net wages and salaries of the league's 26 highest-paid players. In the net wages category, Johnson sits at the top, edging Kobe out by roughly $400K.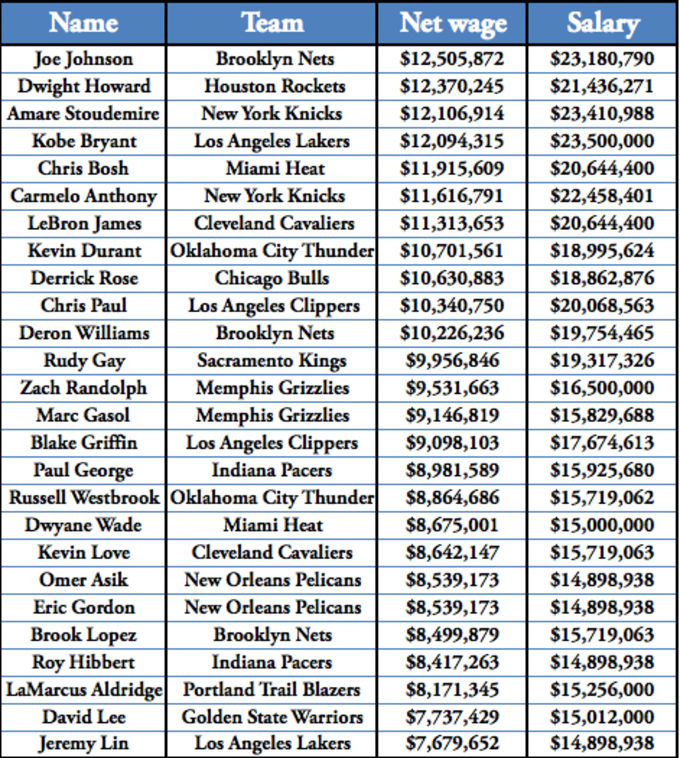 This season, Johnson is averaging 20 PPG while shooting 46.4 percent from three-point territory, and 47.9 percent from the field. The Nets currently sit at 4-2. Is he worth the cash? You be the judge. 
Regardless, one thing is clear here: NBA players are losing a TON of money to Uncle Sam. Obviously, $12M after taxes isn't chump change, but no one likes to give up half of their paycheck to "the man." There are likely more than a few tears shed over these lost bills.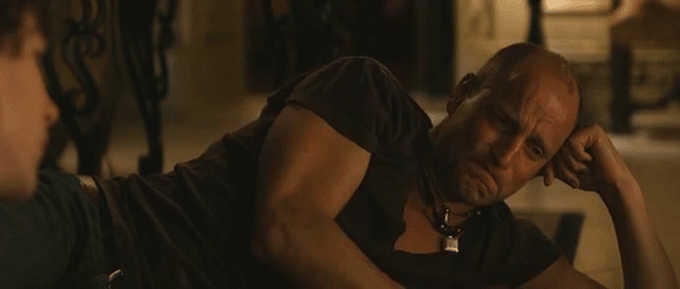 [via Sports Illustrated]