You know that Marshawn Lynch is in IDGAF mode 24 hours, seven days a week, right?
Lynch: "Oh, what's that? I gotta go to this black tie event called the ESPYs."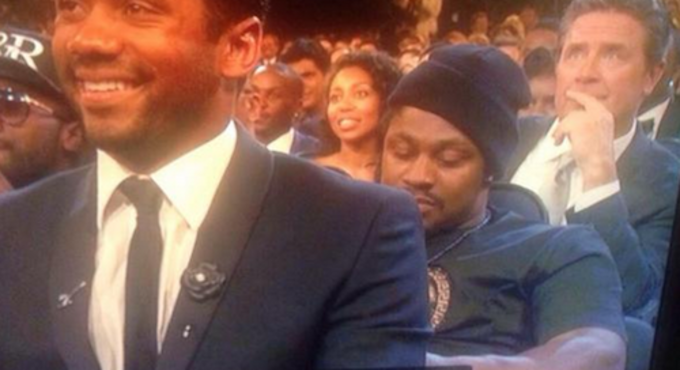 Lynch: "A paparazzi has a quick question for me?"
Lynch: "Gotta park the Lambo, but I'm not trying to have anyone out here touching it."
Well, the latest Beast Mode masterpiece comes from @DRscrilla8, who shared this picture of Lynch when his friend ran into him at the team hotel. 
It's a bad look for Lynch, but let's not act like Chiefs fans are the nicest fanbase in the NFL. 
[via @DRscrilla8]