On Oct. 24, John Calipari made sure that before the day was done, he hit up Twitter to wish his good friend and Kentucky basketball supporter, Drake, a happy birthday. Calipari even went out of his way to start up a happy birthday song for the rapper with all of his followers. It was a nice gesture, but right now, his poor daughter Megan must feel as though she is lower on the family totem pole than Drizzy after what happened earlier today. 
Aww. Isn't that nice? One problem, though. 
Whoops. 
It's a honest mistake, but Megan's gotta feel a little crushed right now. Or, at least, like this upon reading the initial tweet...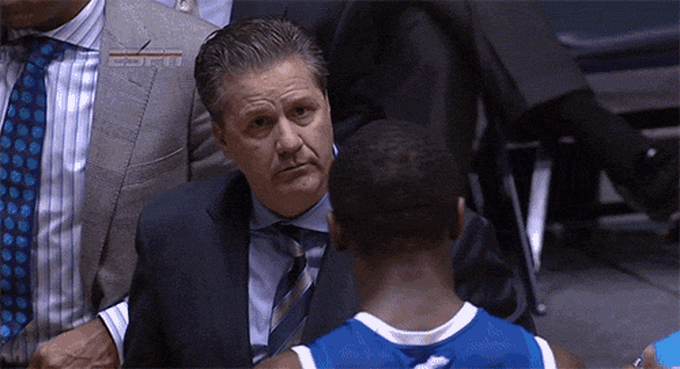 [via @MeganteCalipari, @UKCoachCalipari]