When it comes to contract negotiations, Dallas Cowboys wide receiver Dez Bryant is not playing around.
Speaking with the media on Wednesday about his soon-to-be-expiring rookie contract, Bryant had a few things to say to the Dallas Cowboys organization about his expectations for his next payday. 
"It's all about respect. It's all about respect," said Bryant. "I am a very loyal person, but just don't test my loyalty."
The star receiver talks a big game but, as we all know, is also able to back it up. Bryant has caught 56 receptions for 793 yards and 8 touchdowns this season, playing a large part in Dallas' emergence as one of the best teams in the NFC. 
Contract talks between the two sides have been on-going for months now, but Bryant and the organization have yet to come to an agreement. According to ESPNDallas.com, Bryant declined a 10-year deal offered to him over the off-season that would've paid him just under $12M per year. Rightly figuring himself to be an elite receiver, Bryant is surely looking to earn the type of money that top-paid players like Calvin Johnson and Larry Fitzgerald pull in. 
Though Bryant and the Cowboys reportedly haven't spoken about a contract agreement since the beginning of the season, Bryant was optimistic about his chances of signing a deal with Dallas. 
"They have to do what they have to do. I have to do what I have to do," he said. "And I'm pretty sure at the end of the day, we'll come to a nice agreement."
If Dallas knows what's good for them, they'll find a way to bring Bryant back for the 2015-16 NFL season. There are a lot of receivers out there who can catch a football, but there are only a few who can do the things Dez Bryant does.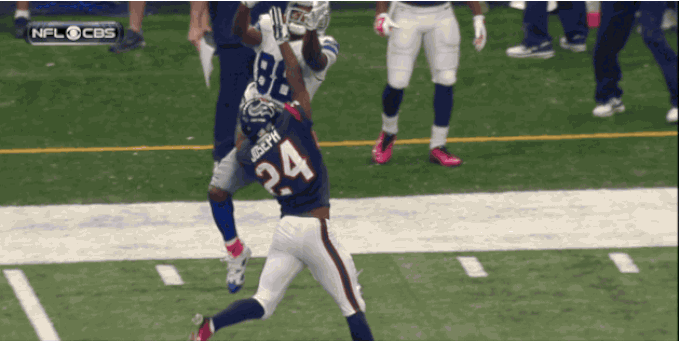 [via ESPN]