On October 24, the MSG Network is going to premiere a documentary called What Is the Triangle Offense? A Spike Lee Orange and Blue Skies Joint that was directed by Spike Lee, who is obviously a huge Knicks fan. He talked about the documentary at an event for MSG's winter programming last week.
"[MSG] said, 'We know Knick fans are the most knowledgeable basketball fans in the world,' which I agree with, 'but this triangle, it needs to be explained,'" he said. "So to the best of abilities, I've tried to make that possible."
However, it seems Knicks team president Phil Jackson doesn't think Knicks fans should put too much stock into Spike's basketball IQ. Because according to Jackson, Spike is nothing more than a basketball fan with a very limited knowledge of the game.
"Spike is an avid Knicks fan who doesn't know anything about basketball," he said during The New Yorker Festival yesterday, before admitting that the triangle offense isn't that difficult to comprehend. "It's not that complicated. It's not rocket science."
Hmmm…So does that mean that Jax won't be tuning into Spike's documentary? It sure sounds like it. Spike is yet to respond to what Jackson had to say about him, but we imagine his face looked something like this when he heard Jackson's comments: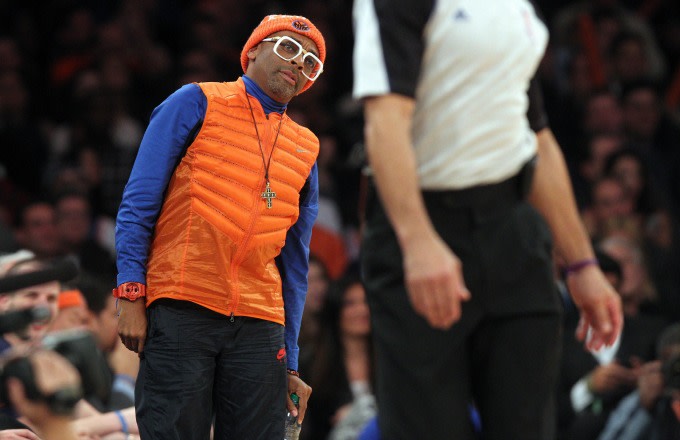 Stay tuned to see if he actually responds to Jackson.
[via Geeks and Cleats]