It looks like Mario Balotelli's influence at AC Milan is still being felt, despite the Italian striker's departure for Liverpool this summer.
AC Milan midfielder Sulley Muntari has followed in the footsteps of his former team mate by deciding to ride in an extravagant camouflaged supercar.
Even Michael Essien wanted to pose with the £200,000 Lamborghini.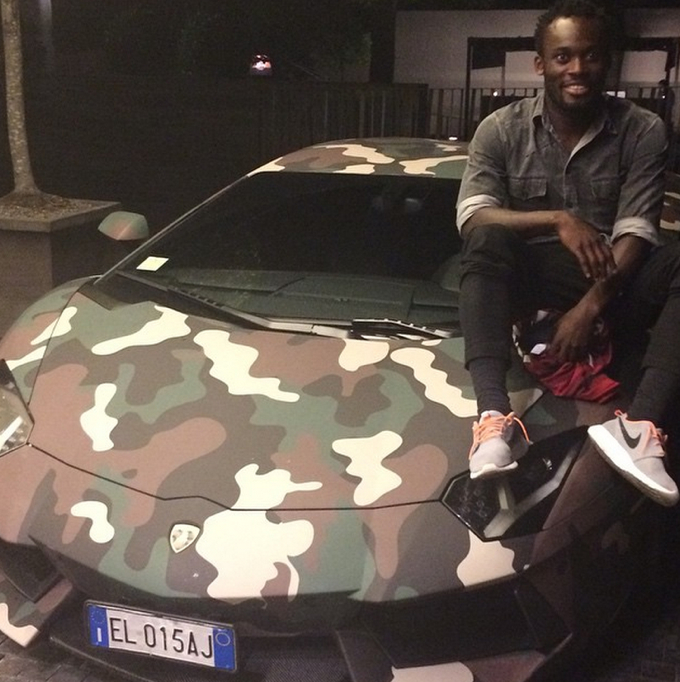 Balotelli's wild taste in cars has been well documented and he was among the first to get his hands on a camouflaged Bentley while playing at Manchester City.
Muntari and Balotelli were team mates for over a year at AC Milan.
Here's a sneak peak at what Sulley Muntari's next haircut is going to look like...
[via Mail Online]