It's official: Newcastle United hate their own fans.
Just one day ahead of a protest that's set to see close to 50,000 Geordie fans calling for the head of manager Alan Pardew, Newcastle chiefs have opened themselves up to yet more abuse with this abysmal – and absolutely unnecessary – third kit.
The new half green and half blue strip is a call back to one of the club's first kits in the Premier League era.
It didn't work then and it doesn't work now.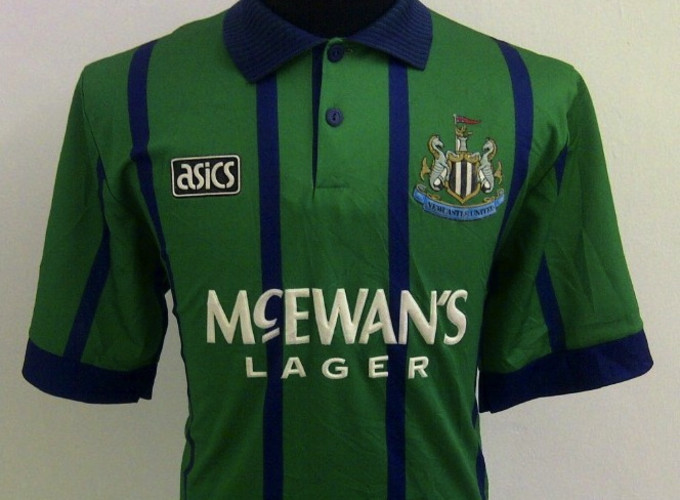 With Newcastle fans set to cause "mass hysteria" tomorrow (h/t Alan Pardew), perhaps the club thought today was a perfect chance to bury some bad news.
At least Toon supporters have some design nous.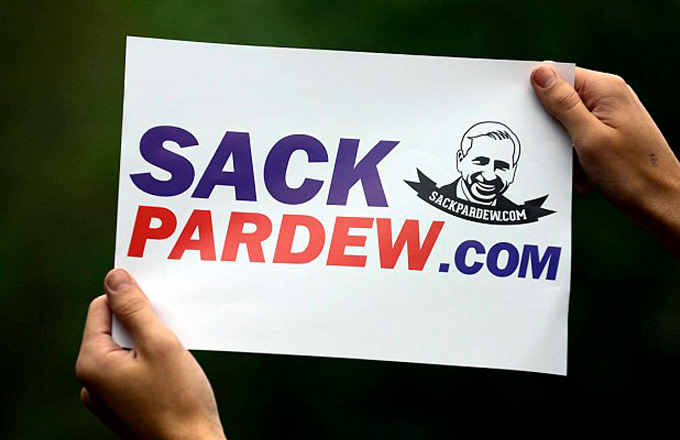 More than 30,000 'SackPardew.com' posters – a brilliant play on club owner Mike Ashley's inescapable Sports Direct branding – will be distributed outside St. James' Park ahead of tomorrow's clash with Hull City.
The mass protest – which will come in the fifth minute of the game in response to Newcastle's meagre five wins in 2014 – comes a week after some supporters staged demonstrations during last week's loss at Southampton.
Some Newcastle staff didn't take well to criticism.
Good luck tomorrow, Alan Pardew.
[via Mirror Online]