Kaka is the highest paid player in Major League Soccer with wages totalling $7m a year.
The Brazilian tops the list after signing for the newly-formed Orlando City FC, which will join the MLS when the 2015 season begins next March.
As Kaka is currently on loan at former club Sao Paolo, it makes him the MLS' highest paid player...despite never having kicked about in the United States' domestic league.
That's an impressive trick, even for the 2007 FIFA World Player of the Year.
These are the highest paid players in the MLS.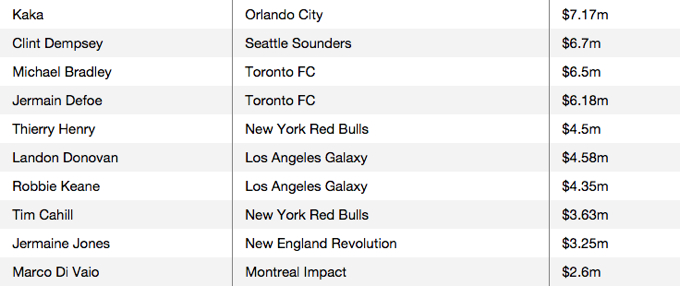 One of the most unexpected findings from the data – which is released annually courtesy of the MLS Players Union – is that David Villa, who became a marquee signing for New York City FC but is currently on loan in Australia, received an annual wage of only $60,000.
Not everyone has it as good as Kaka.
[via Washington Post]