As of right now, Michael Sam isn't in the NFL. That could change at any moment, but he got released by the Rams over the weekend and hasn't received any other offers from NFL teams—not even offers to join one of their practice squads. And Bills center Eric Wood thinks he knows who's to blame for it.
In a tweet that he sent out yesterday in response to a tweet sent out by former NFL player/current NFL analyst Ross Tucker, Wood said he feels all of the blame for Sam's situation should go to ESPN: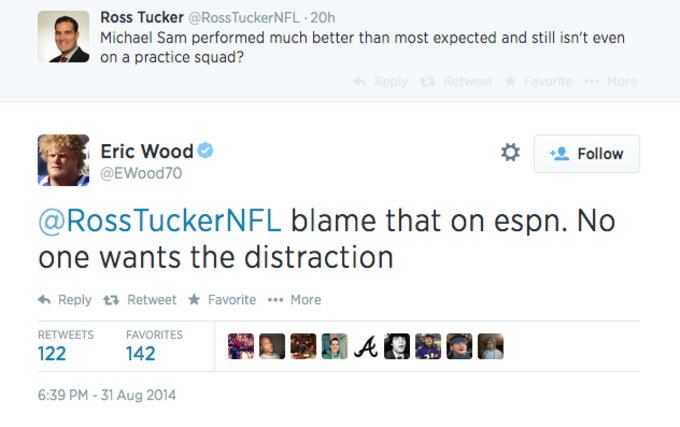 Wood didn't elaborate on his tweet. But it's safe to assume that he wasn't happy with the way ESPN covered Sam's showering habits last week. And if Sam doesn't get another opportunity to play in the NFL, he's probably not going to be the only one to blame The Worldwide Leader in Sports for it.
[via Pro Football Talk]