Since the transfer window opened this summer, Real Madrid has been wheeling and dealing, acquiring the likes of Javier Hernandez, Toni Kroos, Keylor Navas and James Rodriguez while parting ways with Angel Di Maria and Xabi Alonso, to name a few. In the end, Los Blancos president Florentino Perez probably feels as though positive strides have been made towards putting the club in the right direction. Cristiano Ronaldo doesn't seem to feel the same way. 
Take a look at what Cristiano had to say to ESPN's Dermot Corrigan: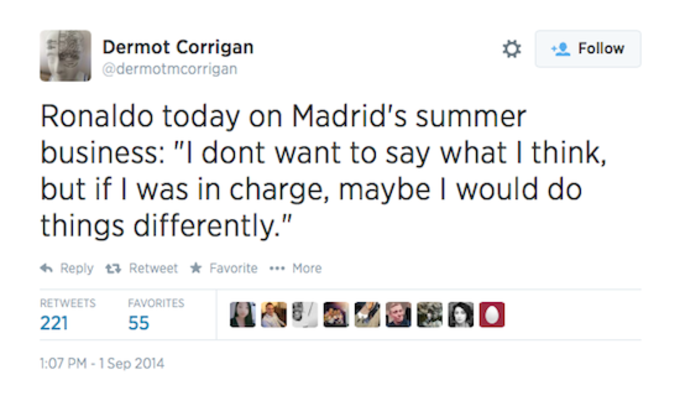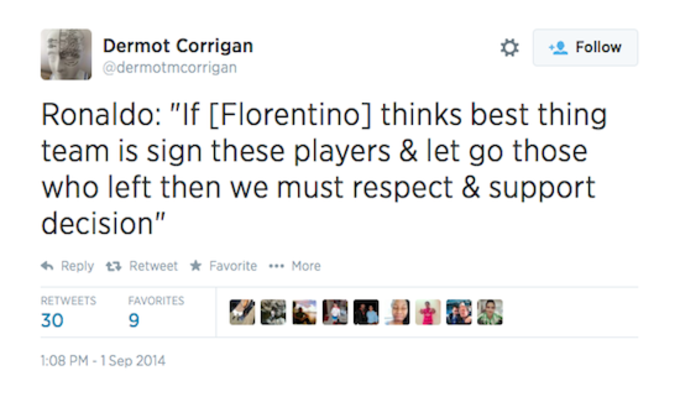 Cristiano also added this pretty humorous reflection. Go ahead and check it out.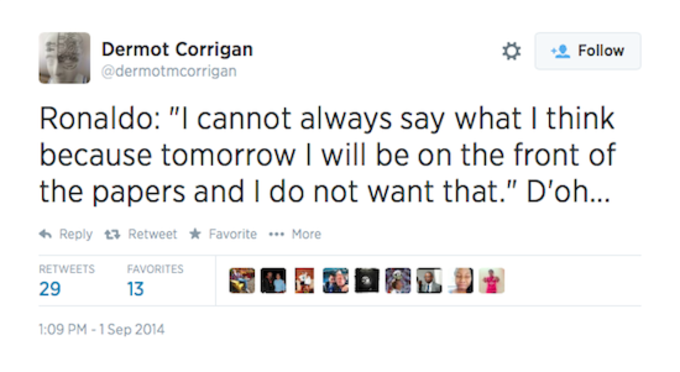 Yeah... that may be a little too late, huh? In the end, sports is a business that doesn't care much about the friendships you make in the locker room. Ronaldo's comments may have more to do with how he felt about the moves on a personal rather than professional level. For now, all CR7 can do is give it some time and learn to gel with the new guys. Maybe in a month or two, he will have a change of tune. 
[via Bleacher Report]