AFC Wimbledon's Adebayo Akinfenwa is the world's strongest player (according to FIFA 15, anyway).
To celebrate the feat, Akinfenfwa entered #BEASTMODE at the UK launch for FIFA 15 last night and literally bench pressed another man, who just happened to be a director at his club AFC Wimbledon.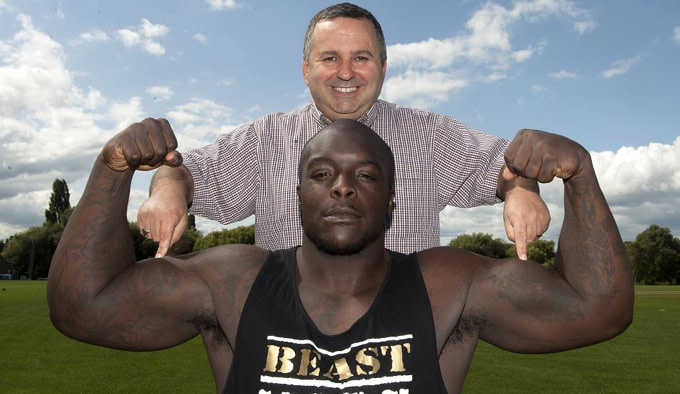 Akinfenwa's become something of a cult hero in recent years and as long as he keeps pulling stunts like this, don't expect to see his name disappear anytime soon.
[via 101GreatGoals]