After three-and-a-half years of tears, jeers and (very few) cheers, Chelsea have finally severed their ties with folk villain Fernando Torres, who will leave the club for free upon serving a two-year loan spell at AC Milan.
Torres' tumultous period at Stamford Bridge has been widely panned as one of the most disastrous spells at any club in Premier League history. To make matters worse, Chelsea look set to lose at least £50m on the man that they bought for that same price back in 2011.
Is Torres' transfer the biggest financial blunder in Premier League history?
Here's how Torres' move could rank amongst the Premier League's other massive transfer losses…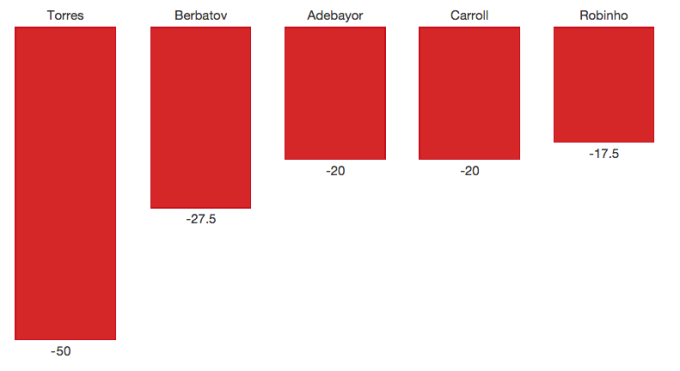 We only looked at players who moved clubs for a fee and not those who chose to leave for nothing at the end of their contract (it'd be unfair to think Chelsea lost £24m on Didier Drogba after eight years of fantastic service).
Removing that factor, we were left with four strikers.
Dimitar Berbatov's deal left Man United £27.5m in the red, departing Old Trafford for just a few million pounds when signing for Fulham. The much-travelled Emmanuel Adebayor is next in line after Man City sold him to Spurs for £20m less than they paid for him just three years earlier. Andy Carroll is Liverpool's biggest blunder (despite most people thinking the club did great business in tricking West Ham to pay a whole £15m for him). Finally, the first megabucks arrival on the blue side of Manchester, Robinho, ended up losing the club £17.5m.
We also looked at the 20 biggest transfer losses in the Premier League, which came to a total loss of £485.9m.
Here's how the clubs shared that figure.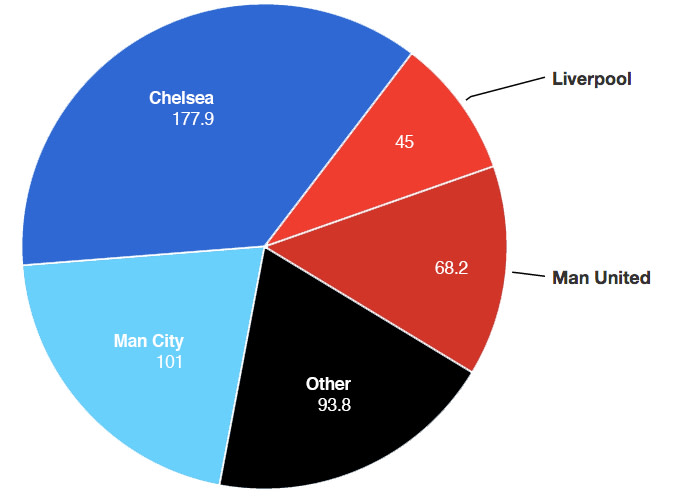 Chelsea feature the most in a table of 20 deals that lost the most money, with the Torres loss making up 25% of their overall defecit.
How bad was he in comparison to other megaflops?
Here's the minutes-per-goal ratio of Torres,

Berbatov

,

Adebayor

, Carroll and

Robinho

.

Despite being heavily criticised by United fans, Dimitar Berbatov enjoyed a successful career at Old Trafford, averaging just under a goal every other game. In total, he bagged 48 league goals in four seasons.
While Torres goalscoring record was dreadful (on average, it took him five and a half league games to score), it pales in comparison to Andy Carroll's goal-shy life at Liverpool.

Andy Carroll's six Liverpool goals cost £5.8m each.
Most people just don't equate Torres with goals anymore.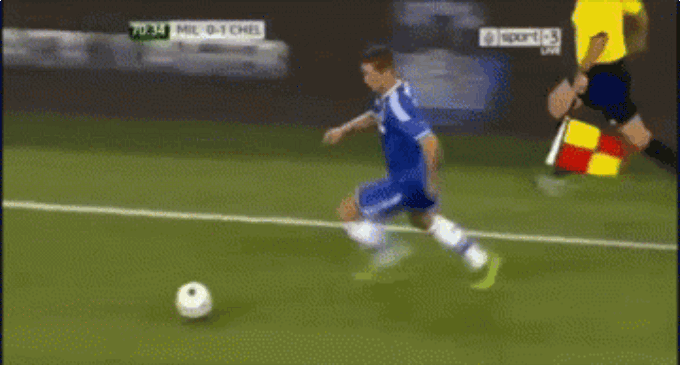 That said, the Spaniard has still been fairly successful with his club in comparison to other flops who have been human piñatas.
Here's how Torres, Berbatov, Adebayor, Carroll and Robinho stack up for trophies during their spell with respective clubs.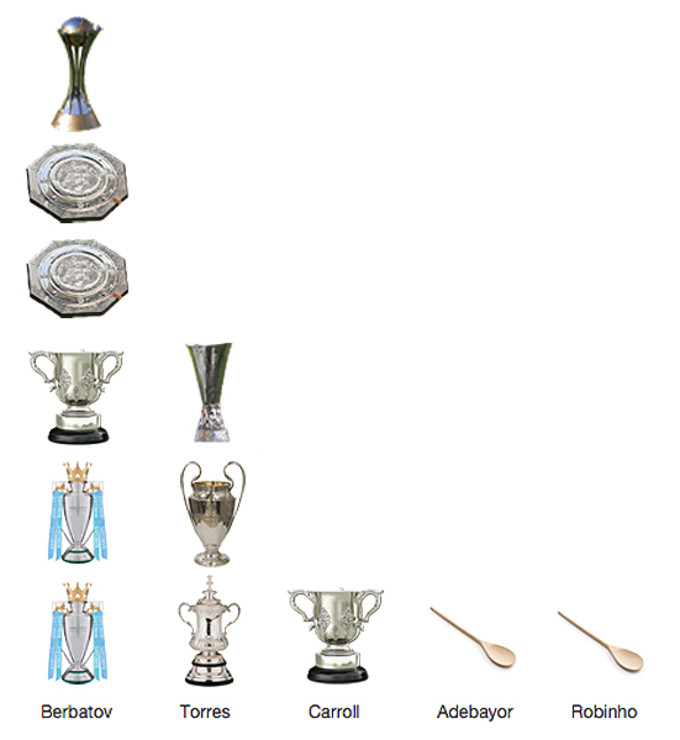 Manchester United's trophy cabinet did pretty well out of Berbatov (he was the Premier League's top scorer in 2009-10) while everyone remembers Fernando's role in Chelsea's Champions League success.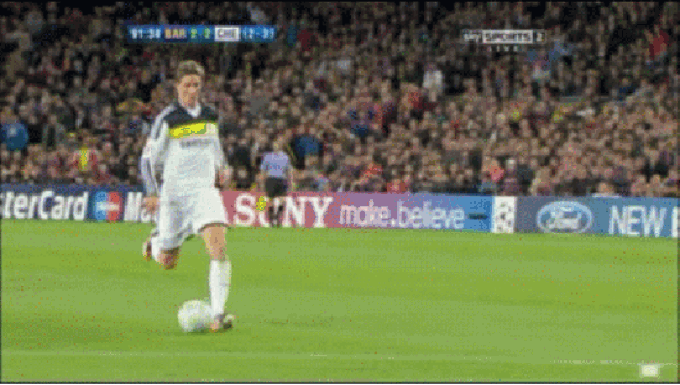 So, why are Chelsea choosing to get rid?
Here's how Fernando Torres' transfer valuation has changed since he signed for Chelsea.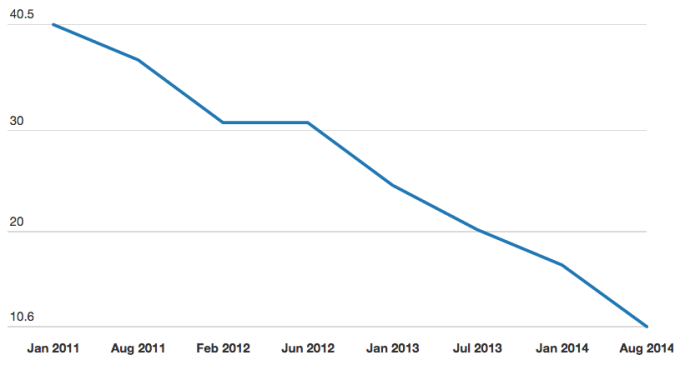 Fernando's stock just isn't that high…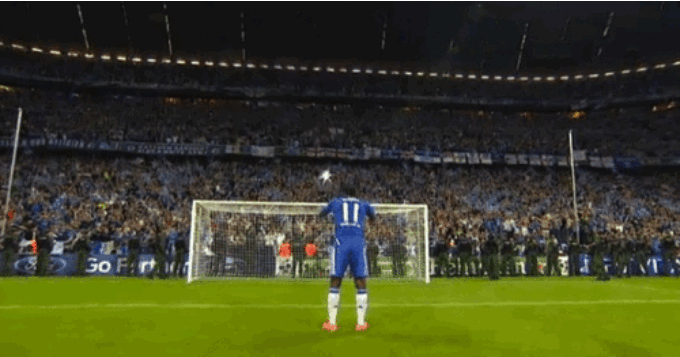 ...And the king is back.