It may be the NBA offseason, but that doesn't mean Chris Bosh's photobombing game takes this time off as well. During E!'s red carpet special, Bosh snuck into the background in the middle of Matthew McConaughey's interview. Check out a screengrab below, courtesy of Jorge Sedano of ESPN: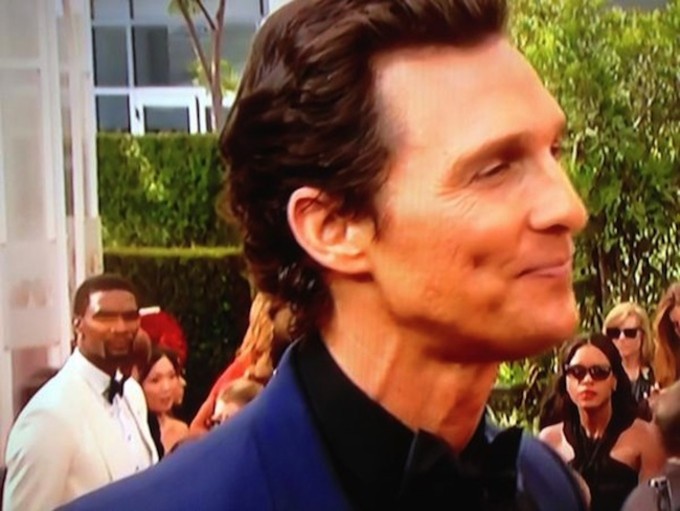 Maaaaaaaan, we wanted a better signature Bosh photobomb. You know, something like this: 

Or this: 

Or this: 
Welp... maybe next year. 
[via @SedanoESPN]