Cavs fans haven't been able to buy Andrew Wiggins jerseys since the beginning of the month, but we're sure quite a few were able to get theirs early. Fortunately, those who did won't be stuck with an odd piece of memorabilia now that Wiggins is officially being traded (unless they want to be, of course). The Cavaliers have announced fans will be able to get refunds for the No. 21 Wiggins jersey. 
The Cavaliers are offering refunds or exchanges to fans who purchased Andrew Wiggins No. 21 jerseys after he was dealt to Minnesota.

— SportsCenter (@SportsCenter) August 23, 2014
We can't blame anyone who decides to get their money back and, maybe, cop a new Kevin Love jersey. But with enough time the Wiggins Cavs jersey could be worth a little something something. It might be worth it to wait it out and see. 
Update: Here's a the letter the Cavs sent to fans: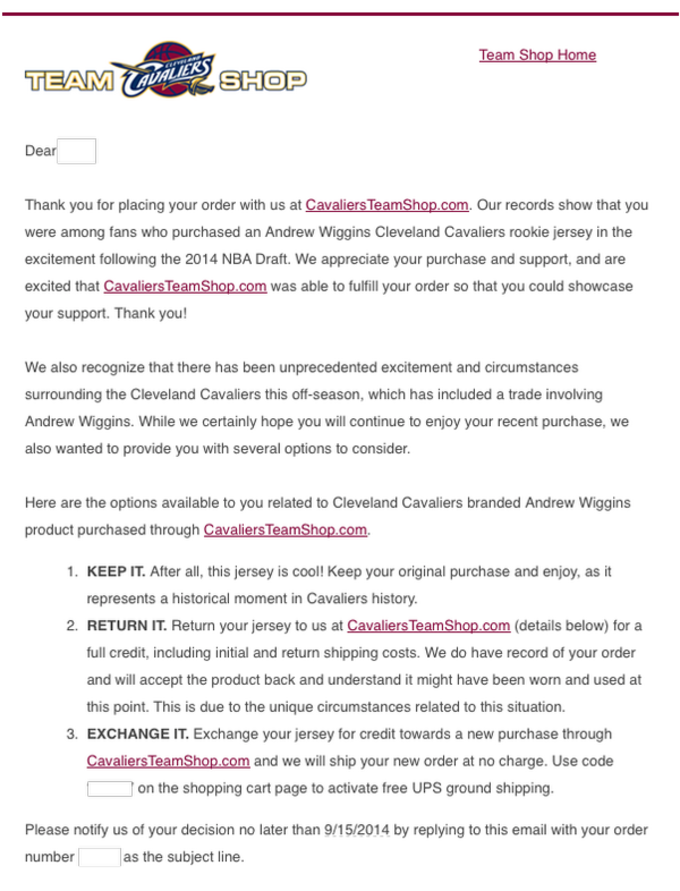 [via ESPN]