David Wilson Puts On a Rabbit's Head and Dances to Beyoncé's "Drunk in Love" (Video)
Weird. Very weird.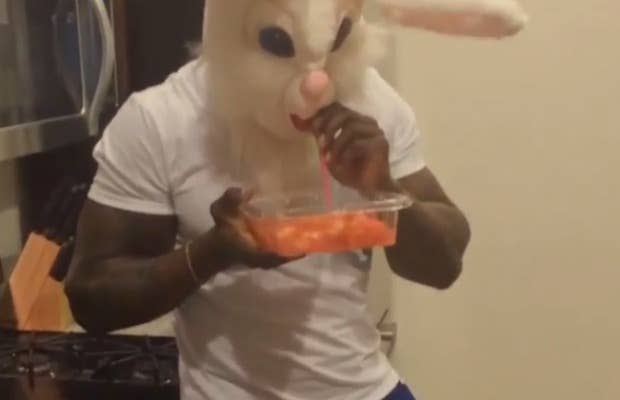 Image via @4stillrunning on Instagram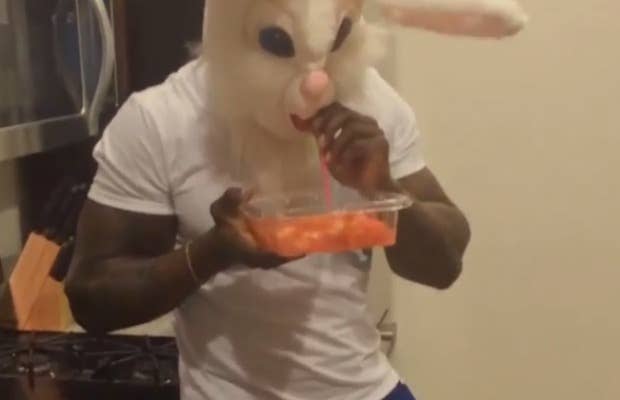 Thanks to the end of NBA All-Star Weekend and the holiday, today is a slooooooow news day in the world of sports. We're sure things will pick back up by tomorrow. But in the meantime, go ahead and enjoy this clip of New York Giants running back David Wilson. It features him wearing a rabbit's head, sipping watermelon juice, and dancing to Beyoncé's "Drunk in Love." And he did all of this because…
Well, we don't know why he did it. Maybe he knew today would be slow? At any rate, enjoy. It's definitely going to be the weirdest thing you see today. Or any day really.
RELATED: Giants' David Wilson Walked Around New York City in a Bunny Mask Because Boredom Can Cause You to Do Crazy Things (Video)
[via The Big Lead]