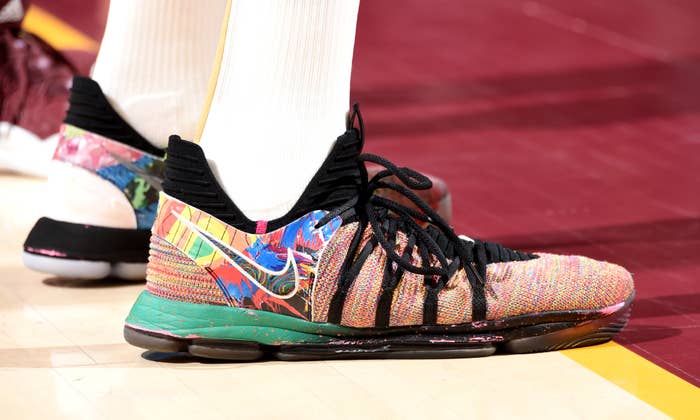 Although they're not quite as strict as the NFL's notorious cleat rules, the NBA's uniform guidelines have long prevented players from wearing sneakers that deviate from their team's respective colors—but that's about to change.
Outside of a handful of special nights during the season, players have historically been required to wear footwear which matches their teams uniforms. However, with the tip off of the 2018-19 season just around the corner, ESPN is reporting that the league is taking a new approach to self expression.
For the first time in NBA history, players will reportedly be allowed to wear any sneaker colors they want throughout the entire season. And while there are still sanctions in place for using third party logos—a common theme on custom sneakers—it looks as though the league is loosening up its once-stiff outlook on colorful kicks.
The NBA did not immediately respond to Sole Collector's request for comment.