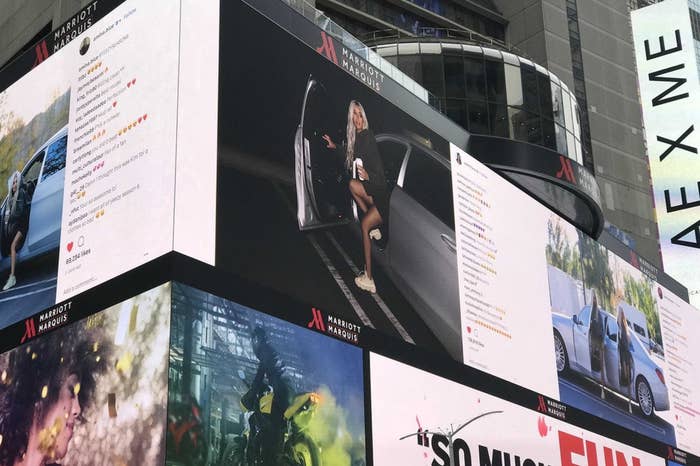 Kanye West's unconventional marketing for his Yeezy Season 6 line continues. The latest string of bizarre advertisements is a series of posters that has been spotted in Times Square and around various subway stations in New York City.
The posters are nothing more than the screenshots of Instagram posts from the Kim Kardashian-lookalike campaign featuring various models that hit the social media platform late last month. While nothing has been confirmed, this big marketing push for Yeezus' latest line could indicate something big is on the way. Still, it could also just be another one of West's off the wall ideas that he decided to run with.
After a fairly quiet 2017, West's presence has seemed to be ramping up as of late. Just last weekend, he made a surprise appearance at Adidas' 747 Warehouse St. event for NBA All-Star Weekend in Los Angeles. That appearance coincided with the Los Angles-area drop of his latest "Blush" Yeezy 500. As previously mentioned, his Yeezy Season 6 lineup is also receiving way more promotion than his past five collections despite favoring a paparazzi-styled social media lookbook instead of a traditional runway reveal this time around. 
Whatever the plethora of ads indicates, it is always good to see more Yeezy. Whether it pertains solely to the fashion space and sneaker space or is a slight hint at more new music, Yeezy Season is certainly approaching.
Despite clearly promoting Season 6, the billboards do not provide any further information for an official release date or pricing.