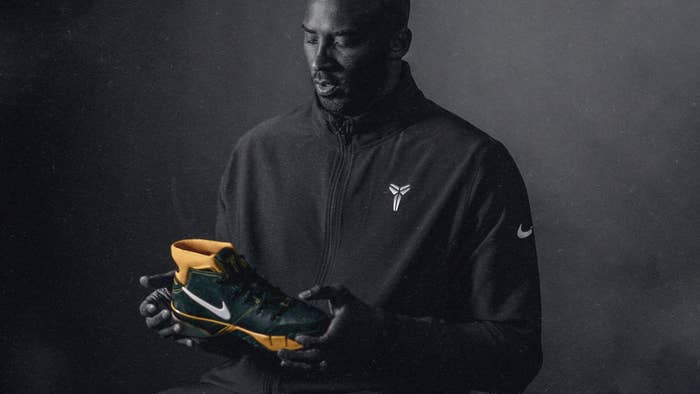 It has now been a handful of days since the news that Kobe Bryant, along with his 13-year-old daughter Gianna and seven others, tragically passed away in a helicopter crash in Calabasas. Calling the death shocking is an understatement. It still doesn't seem like reality. Since the news broke, there has been an outpouring of emotional tributes from fans, former teammates, friends, and what seems like everyone in between. You can't scroll through social media without seeing Kobe being honored in some way. He was more than just a legendary basketball player, he was a global icon who many people viewed as larger than life. 
One of the many things that comes along with being a global face of basketball is your own signature sneakers, and Kobe has had plenty across a 17-year career spanning between his tenures with Adidas and Nike. His sneakers have always been cherished. Many have even become coveted collector's items. His Nike line broke the stigma surrounding low-top basketball sneakers. Players like DeMar DeRozan and Shai Gilegeous-Alexander exclusively play in Kobes to this day. And they aren't the only ones. In short, they are some of the most important performance basketball sneakers ever.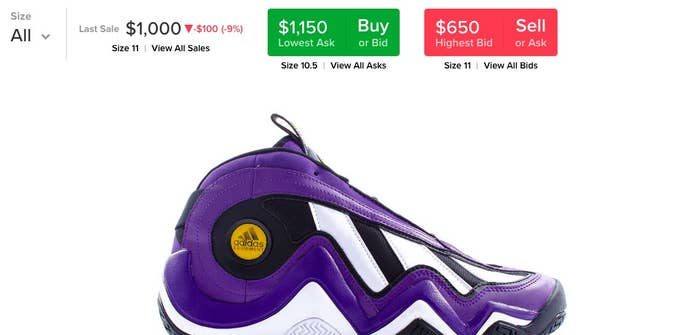 Unfortunately, some people in the business of reselling sneakers have tried to capitalize on Kobe's sudden passing and turn a quick profit by unloading their stock of Kobes. Mere hours after the news broke prices for certain pairs on StockX skyrocketed. The Adidas EQT Elevation, famously worn by Kobe in the 1997 Slam Dunk Contest, had sold for only $170 just days prior. Multiple pairs have sold for $1,000+ since his death. The "Hornets" colorway of the Kobe IV Protro was barely selling above its $175 retail price. A pair sold for $680 on Jan. 26. The list goes on. But it poses the question, should people be capitalizing on such a horrific event so soon? 
Some seem to think so. The prices on StockX are telling enough. Cody Thrive, a YouTuber who creates content centered around reselling, published a video that has since been removed about making $1,000 profit flipping 12 pairs of Kobes. In an Instagram story posted to promote the video he referred to it as both the "quickest flip" and "saddest flip" he's ever had. 
"When an artist passes, everyone goes after their works. It's just normal in the art world. So, it shouldn't be any different with Kobe's shoes," says Project Blitz owner Andre Ljustina. "When [Keith] Haring, [Jean Michel] Basquiat, and [Andy] Warhol died their prices went up. The fact people are buying is actually incredible, and I think it pays tribute to Kobe."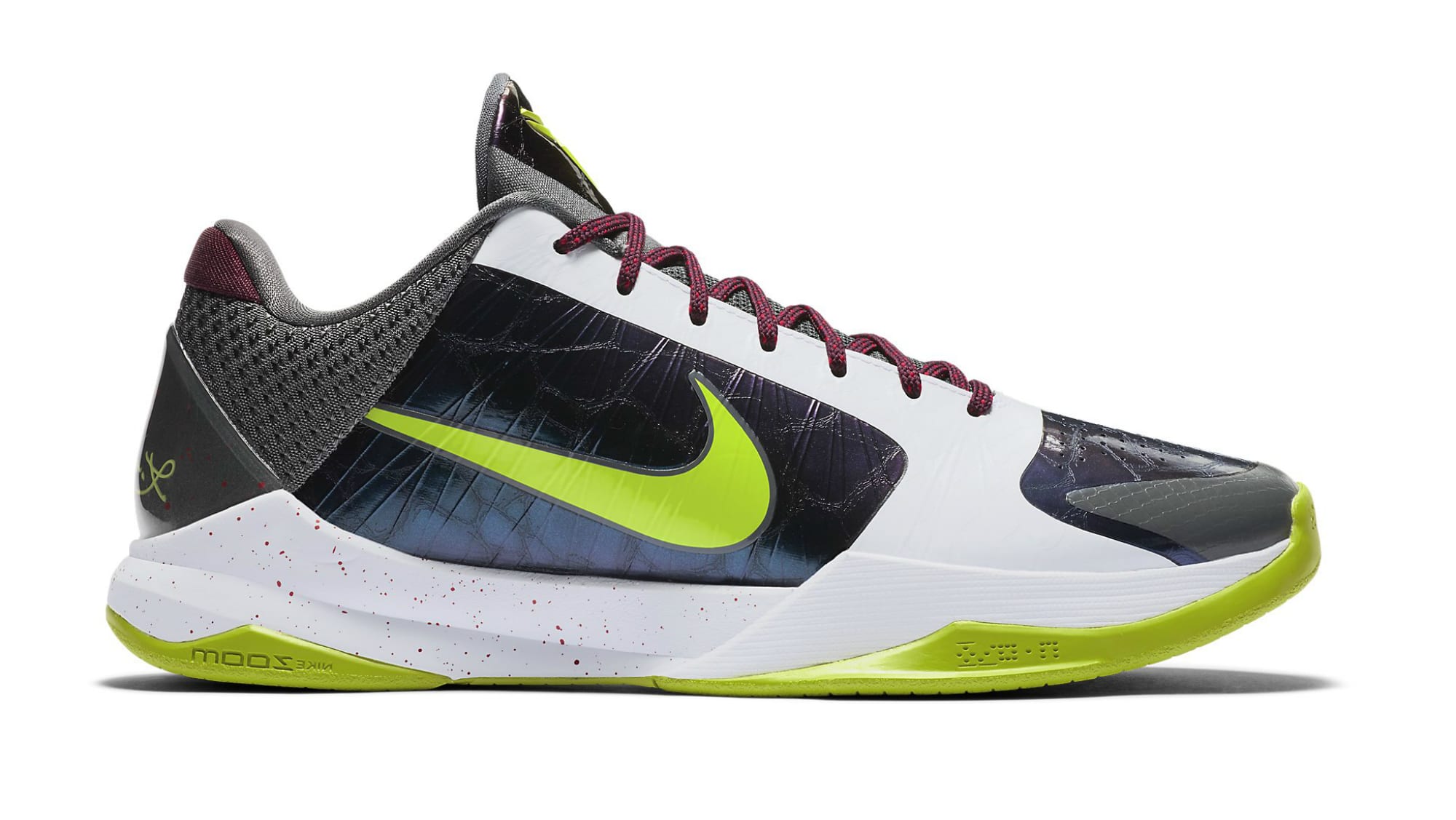 Popular New York reseller Andre Arias, who goes by Sole Street Sneaker Co., points out that while the events are tragic, he is just doing his job. In a recent Instagram post, he says, "I make my money and support my life and the life of my family by buying things at one price and exploiting the demand for that item to profit as much as possible. There have been some very profitable Kobes I have sold In the past and if I had some still sitting in my stash I would 100% sell them for every dollar I could!" Paul Givelekian, a collector known for his extremely rare collection of Air Forces 1s who goes by @pgknows on social media, says he also understands the business aspect of the situation. He tells Complex that he has been offered $5,000 for a Kobe PE, considered selling it, and is even trying to acquire more. 
Not everyone feels the same though. RIF LA has removed all of the Kobe sneakers from its shelves until further notice and refunded pending online orders. Jaysse Lopez, owner of Urban Necessities, also released a statement saying that he would not allow consignors to hike prices of Kobe items out of respect for his legacy and his family. 
"In my opinion, [reselling Kobes] is 110 percent percent wrong, but from a business point of view that's how it works," says reseller Lawrence Sarafyan, known as @armeniankicks.
Larger platforms have tried to combat the issue in their own unique ways. StockX's market is largely controlled by the consumer creating the prices. If a seller is willing to pay the markup being asked by the sellers, there is nothing much they can do. Rather than ban the sale of Kobe's products, it will be donating seller fees collected from all Kobe sales through Feb. 1 to the Kobe and Vanessa Bryant Family Foundation. GOAT has declined a request for comment at this time. Its homepage simply reads "1978-2020" in tribute to the Lakers legend. Stadium Goods has not returned a request for comment, but in a recent report by Business of Fashion, it was stated that the business's CEO, John McPheters, told employees internally that the popular consignment destination would stop accepting new Kobe products. It is not clear what its plan will be with its current stock. 
If you're asking me, trying to make a quick profit at the expense of a tragic death isn't the right thing to do. Marking up prices to wild levels in hopes to capitalize, while business savvy, shouldn't be happening, especially literal hours after Kobe passed away. Does that mean Kobes can never be resold again? Of course not. I personally think his sneakers will become a popular way for fans and sneakerheads to pay tribute to him in the future. Even now, I'm sure there are plenty of Kobe fans scouring the resell market for a certain pair to honor him. But there's a time and a place for things. Tons of people are still mourning the lost of one of the most iconic athletes of all time. More importantly, his family and friends are still coping too. Now is not the time to make a quick buck because of it.
Sarafyan says it best: "I think it's wrong to profit off of someone's death."