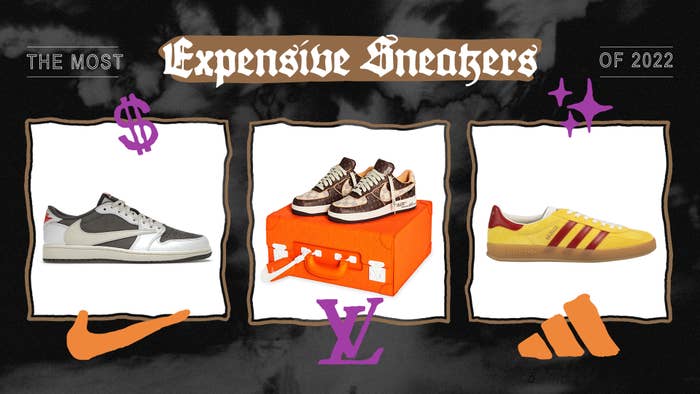 The sneaker resale market is a billion-dollar industry and some people base their whole perspective of a sneaker's value off how much it sells for on the secondary market. That's why at the end of the year it's always good to compile the most expensive sneakers that released over the past 12 months. To do this, we compiled the information from StockX.
It's a little trickier than just taking the first 10 sneakers that pop up on the list. For example, there were a ton of Louis Vuitton x Nike Air Force 1s, but we broke them out into: the Sotheby's pair, the Graffiti Mid, the silver toe pair, and the basic white on white. Each felt like a different part of the collaboration and each goes for a different tier on the resale market. We didn't want to include all the colors of the retail pairs and have that be the whole list.
We left off duplicate colorways of sneakers already on here. We also left off shoes without a ton of sales online, friends and family sneakers, sneakers that didn't release yet, and things that didn't feel like "sneakers" at all (hello, Dior Birkenstocks). So that's how we got here, The 10 Most Expensive Sneakers of 2022.
10.
Travis Scott x Air Jordan 1 Low "Reverse Mocha"
9.
Cactus Jack x Dior B713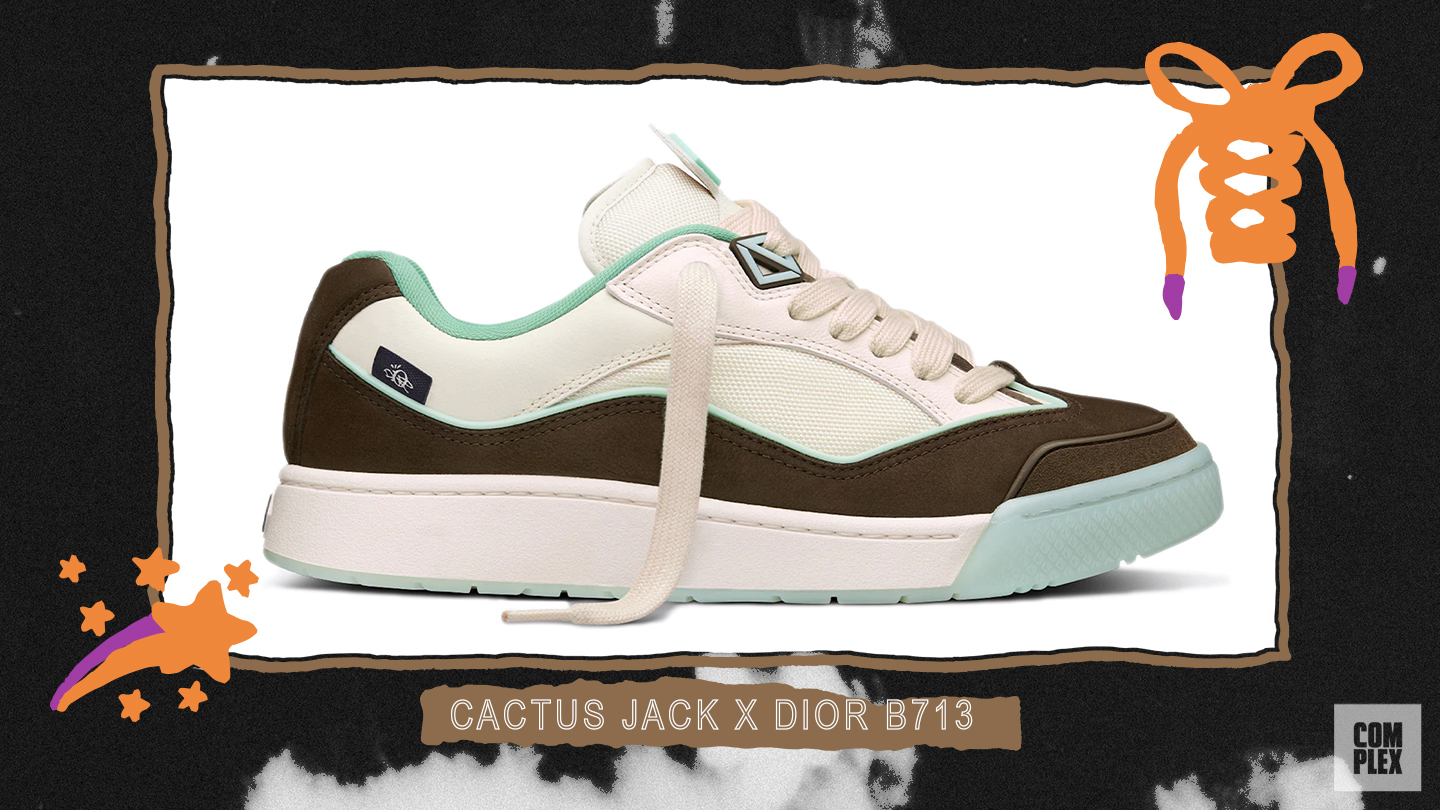 8.
Adidas x Balenciaga Triple S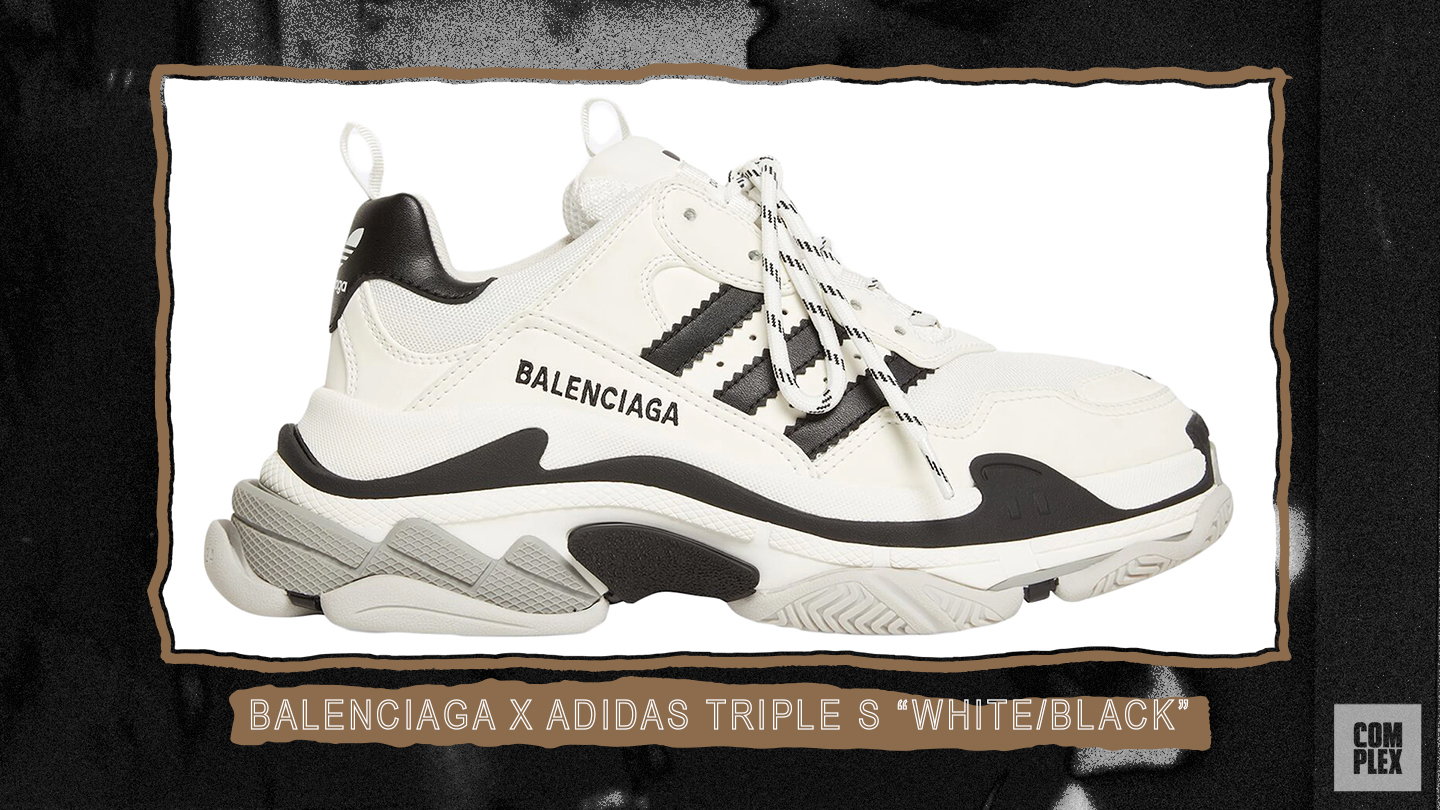 7.
Gucci x Adidas Gazelle "Yellow/Red"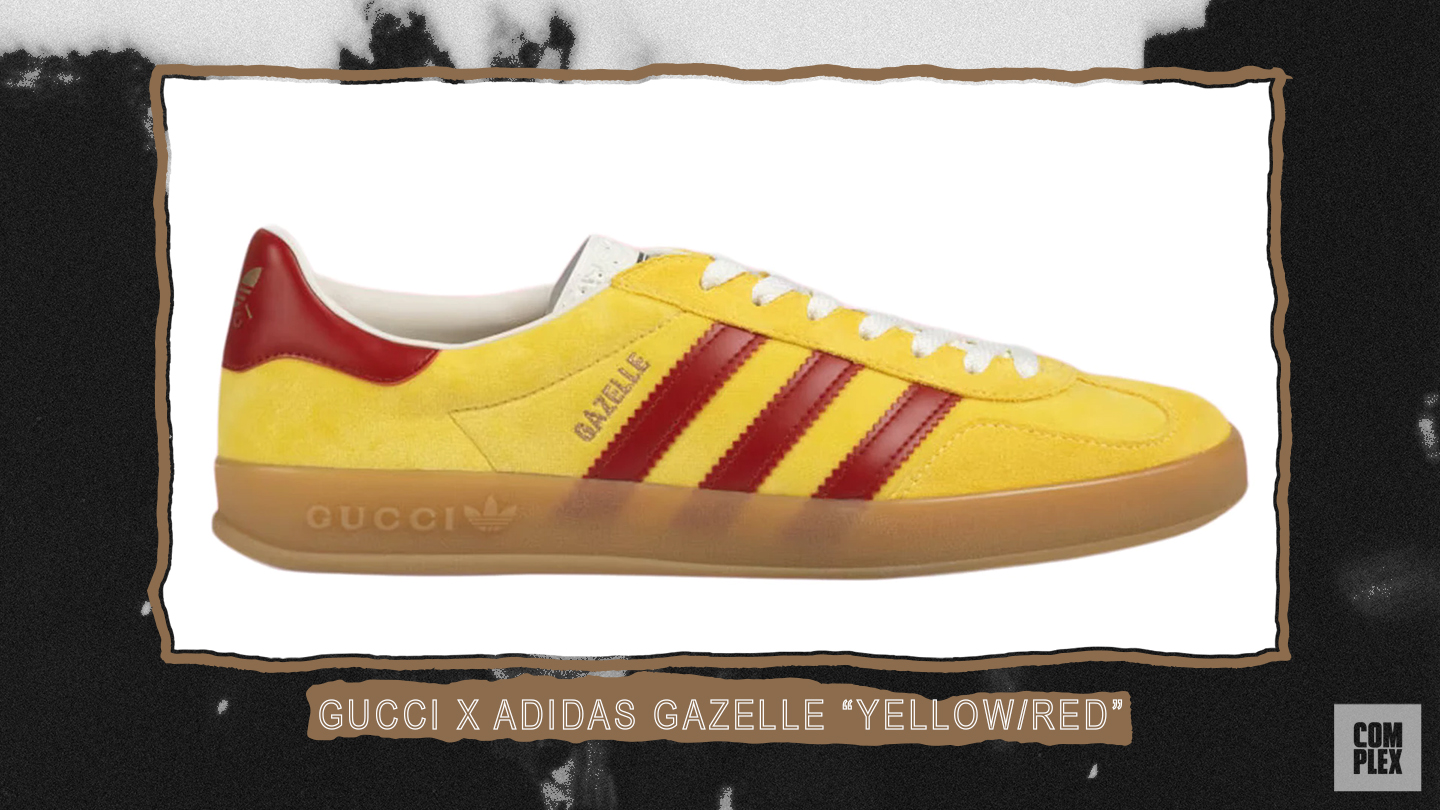 6.
Off-White x Nike Air Force 1 "Brooklyn"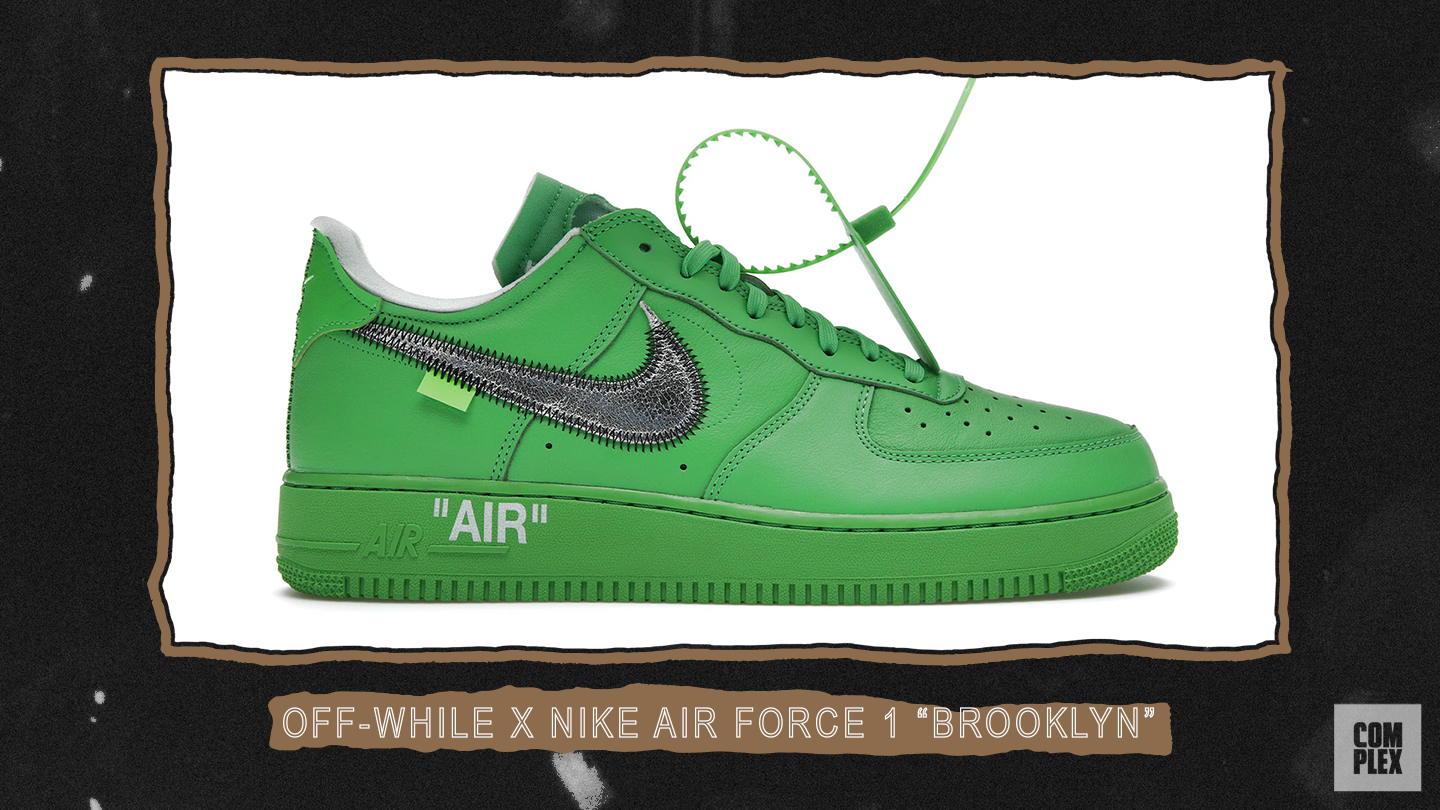 5.
Louis Vuitton Trainer Green Monogram Denim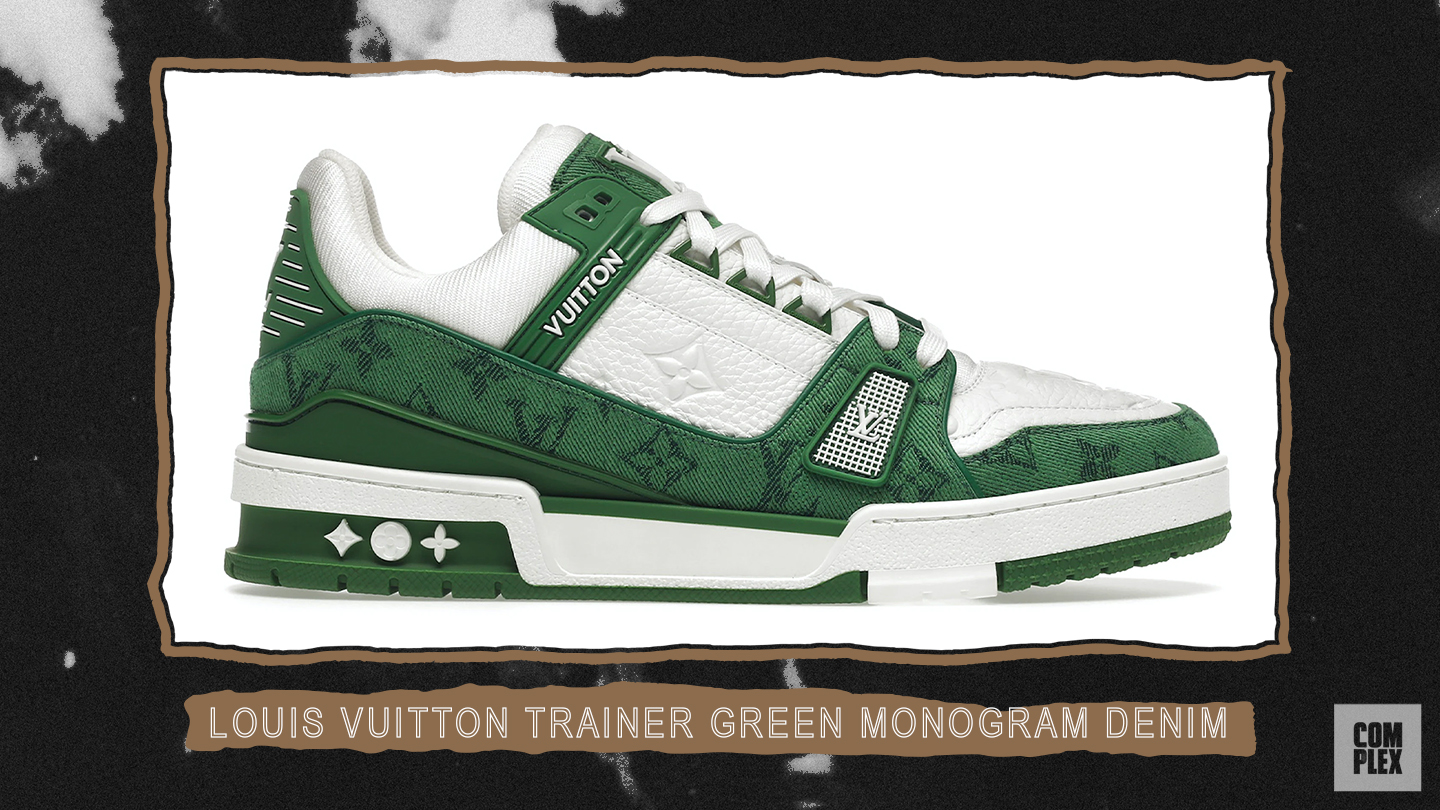 4.
Louis Vuitton x Nike Air Force 1 "White"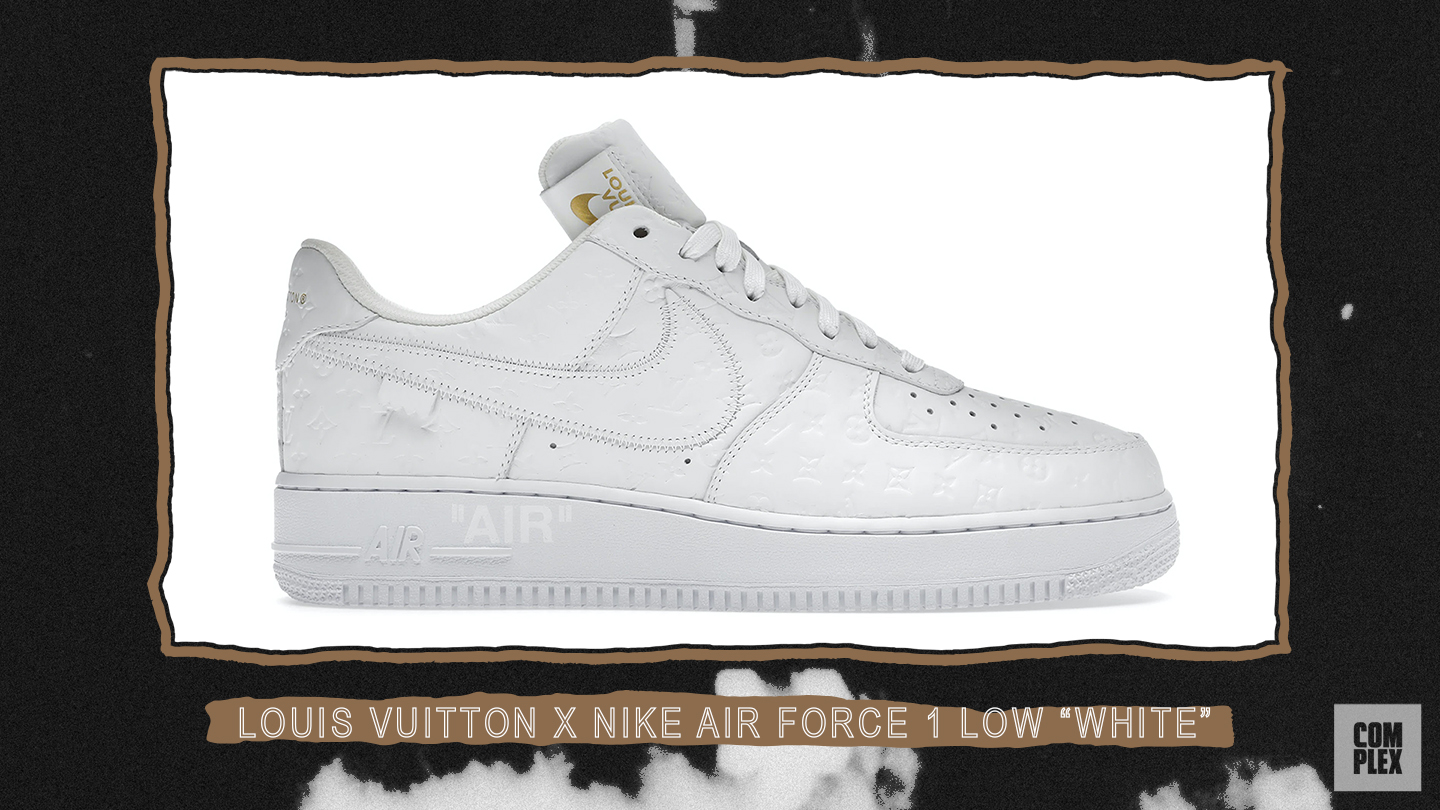 3.
Louis Vuitton x Nike Air Force 1"Black/Silver/Purple"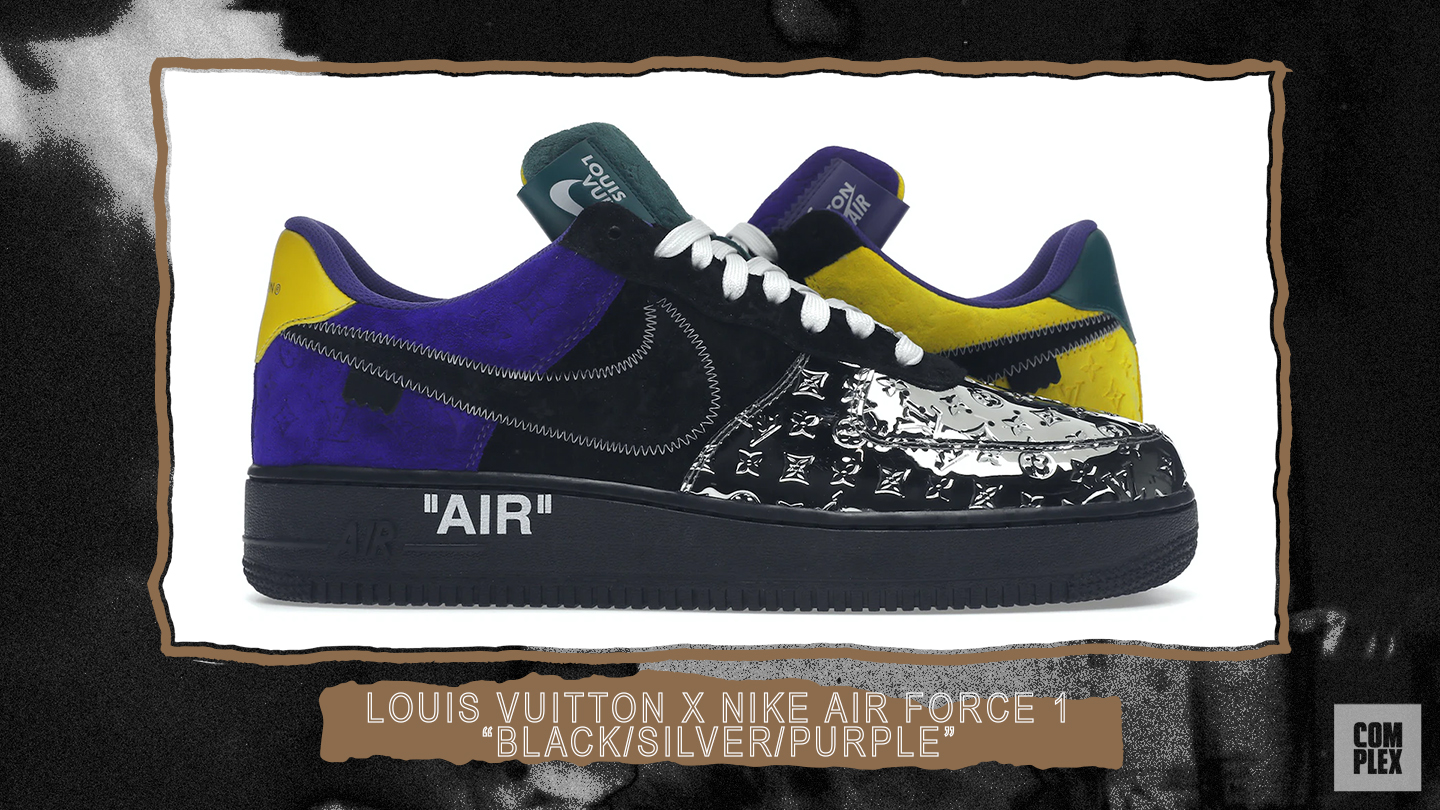 2.
Louis Vuitton x Nike Air Force 1 Mid "Graffiti"
1.
Louis Vuitton x Nike Air Force 1 (Sotheby's)