Can't find the right words to text to someone? Say it with an emoji. And now sneakerheads have their own personal set of sneakers, flames, GOATs, and fist bumps to send their friends, as Jordan Brand has its own set of emojis releasing this month.
Jordan Brand is set to launch a collection of 24 different emojis, which includes the Air Jordan wings logo, a couple emojis that symbolize the brand's "Banned" theme, several hand emojis that have been modified to include Michael Jordan's six NBA championship rings, GOATs with the "23" written on the side, a whole bunch of sneakers, and, who would have guessed it, DJ Khaled.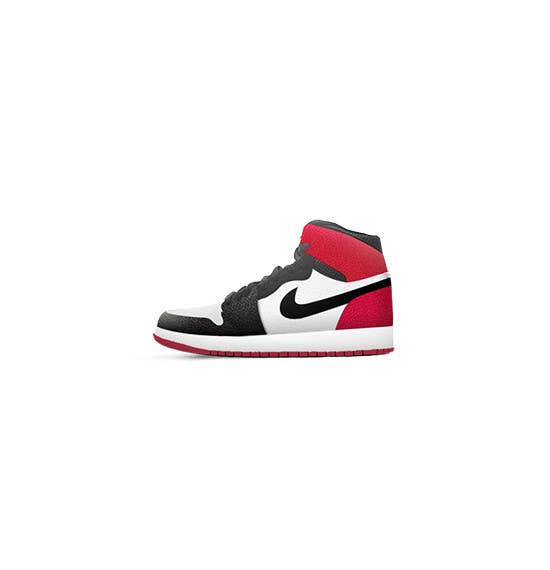 The goal of the emojis, according to Jordan Brand, was to find a fun way to represent the Jordan community. The emojis will be a free download, but the first round of people able to access them will be on an invite-only basis. The company is looking to empower people, through their love of sneakers, and the way they communicate, whether it's on iMessage, Whatsapp, or Facebook Messenger.
Although Jordan Brand is known for making shoes and apparel, it wants to expand beyond what people typically expect from the brand. The focus for much of the emojis right now centers around the storyline of the Air Jordan 1 and this year's Air Jordan XXX1. There are 24 emojis at the moment, but don't expect this to be the final version of the product. The emojis will be updated as new sneakers are released, and the set will be constantly evolving and rotating, according to Jordan Brand. Special emojis will also be made for All-Star Weekend and the NBA Playoffs. Think of it as a living, breathing format.
The emojis will be available for both Apple and Android users. Jordan Brand also says that there will be features within the program that are more than emojis, so it will be a must-have download for all fans of the brand. There will also be "quickstrike" emojis available to people who log into app on certain days.
Find the emojis in the App Store in the near future.