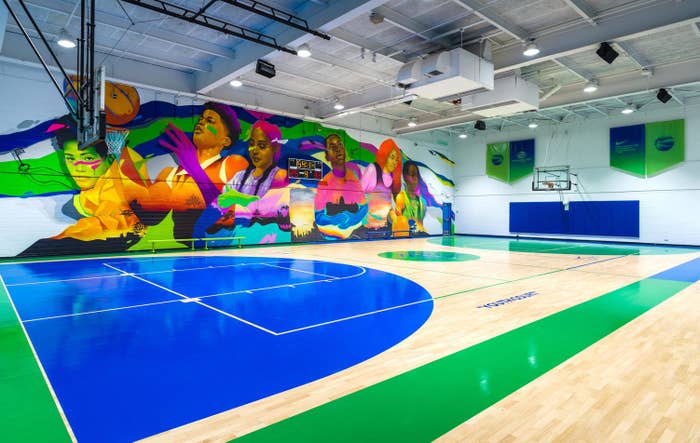 Nike isn't just using this weekend's NBA All-Star Weekend in Chicago to release new sneakers, but is also take this opportunity to enrich the lives of the host city's youth with the help of Chicago native and collaborator Virgil Abloh.
Yesterday, the Swoosh invited nearby members of the Boys & Girls Clubs and local community members to unveil the new facilities at the Martin Luther King Jr. location in East Garfield Park, which included the club's basketball court, locker rooms, and the game room space, which have all been renovated to provide a space for the kids who live in the neighborhood to use.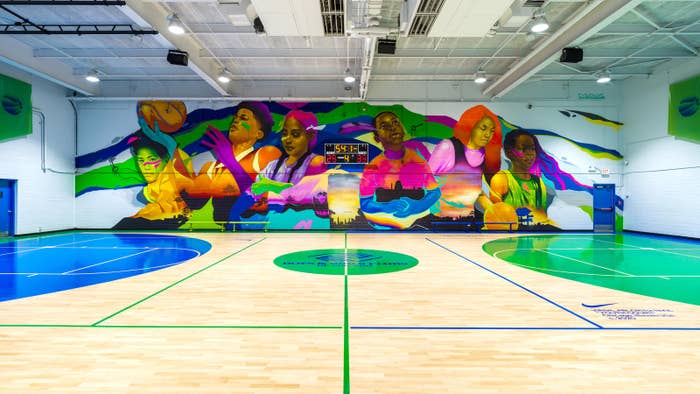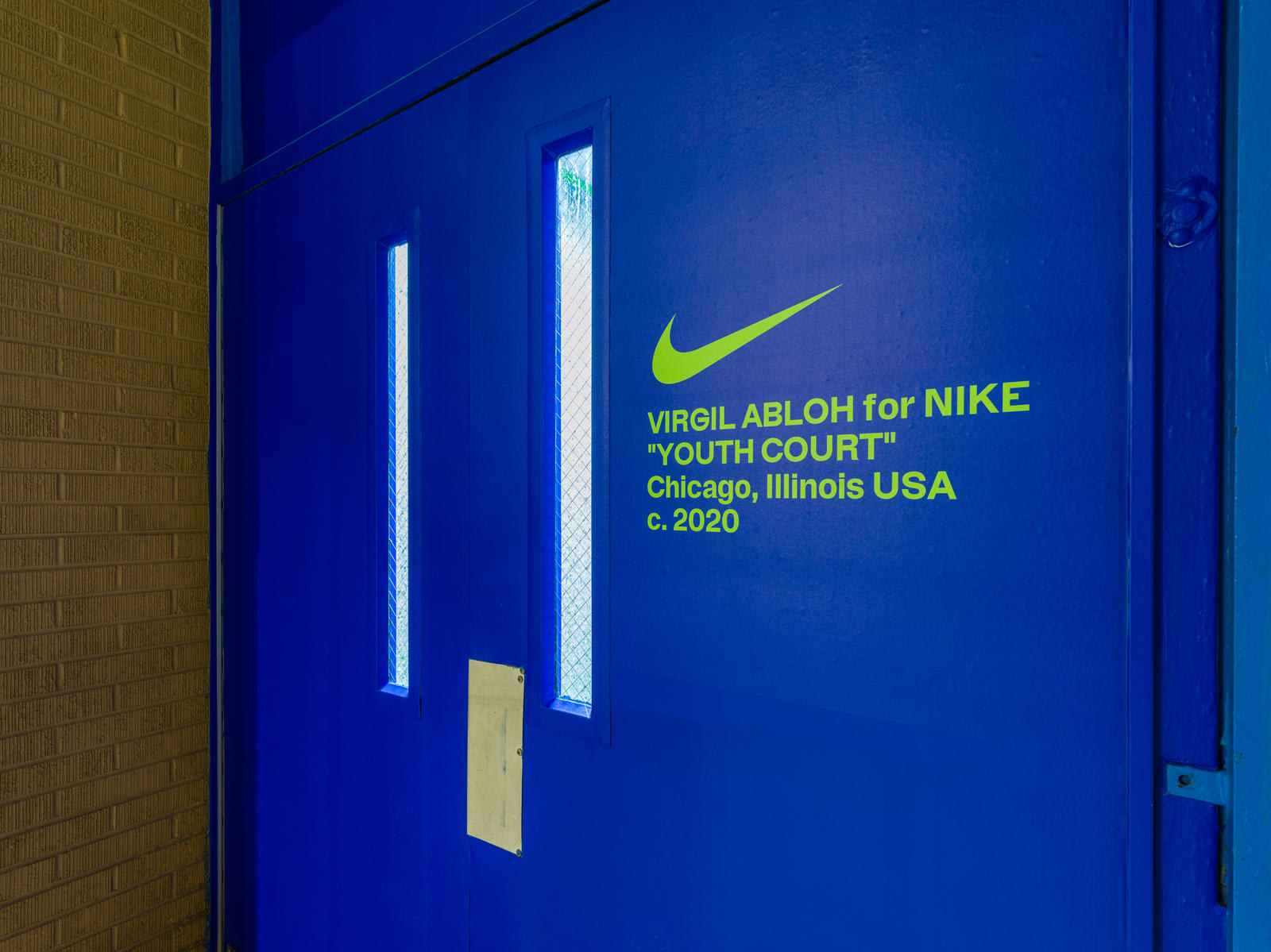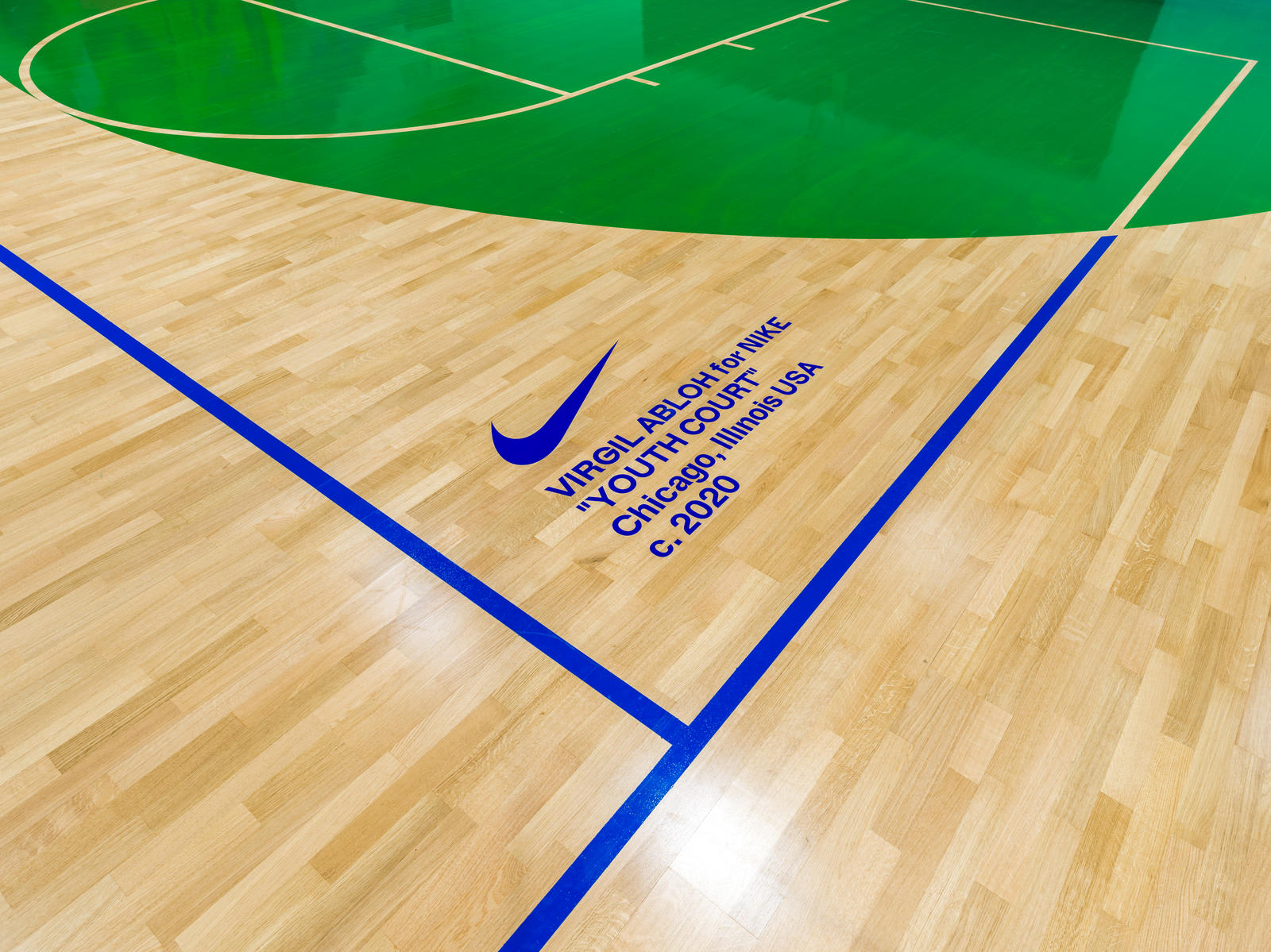 Beyond the physical space, the brand will continue to build upon the existing programs from the Boys & Girls Clubs of Chicago by launching the new academic program known as the Nike All-Star Academy to provide the kids with hands-on learning in sports design, sport science, and sports journalism.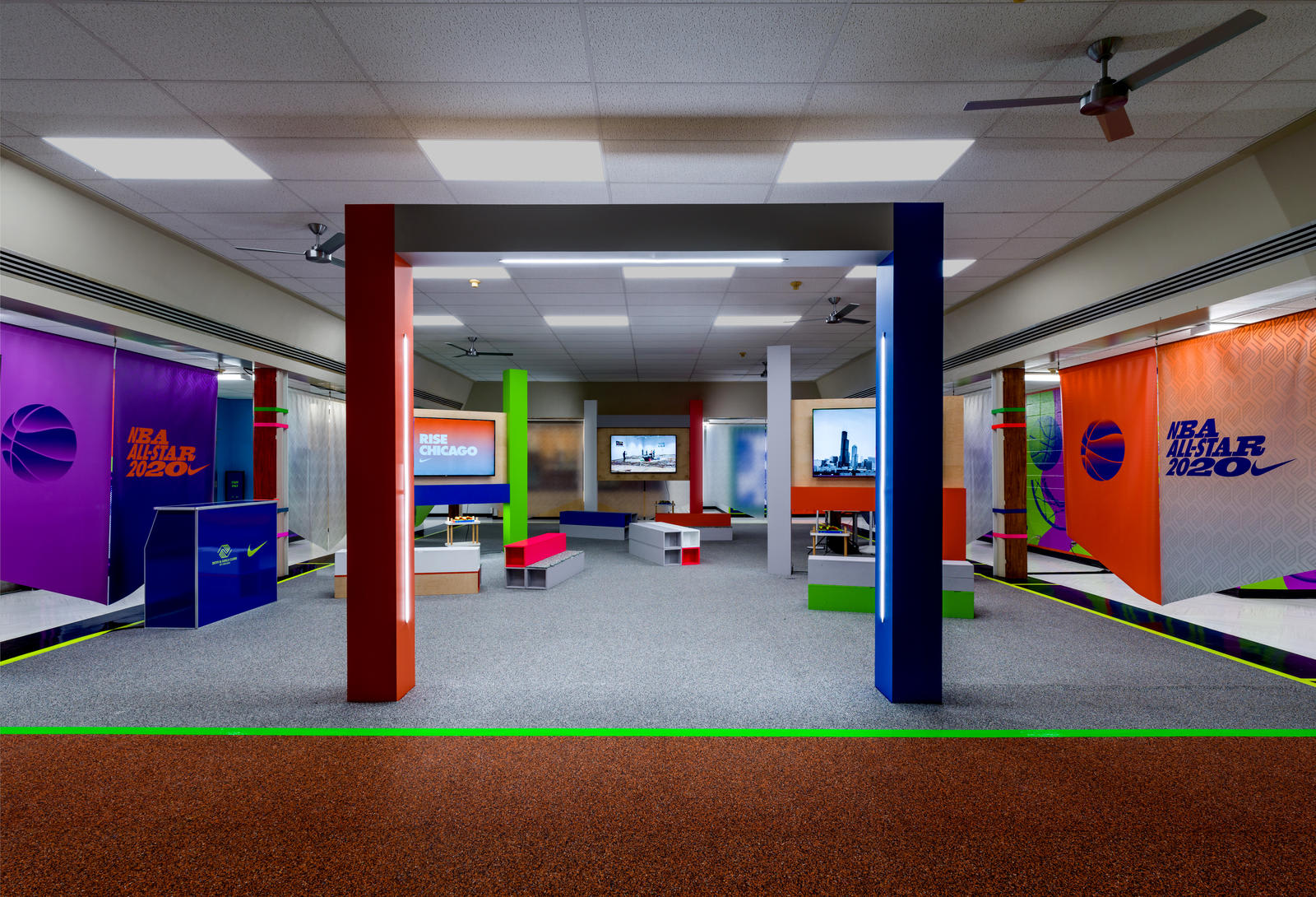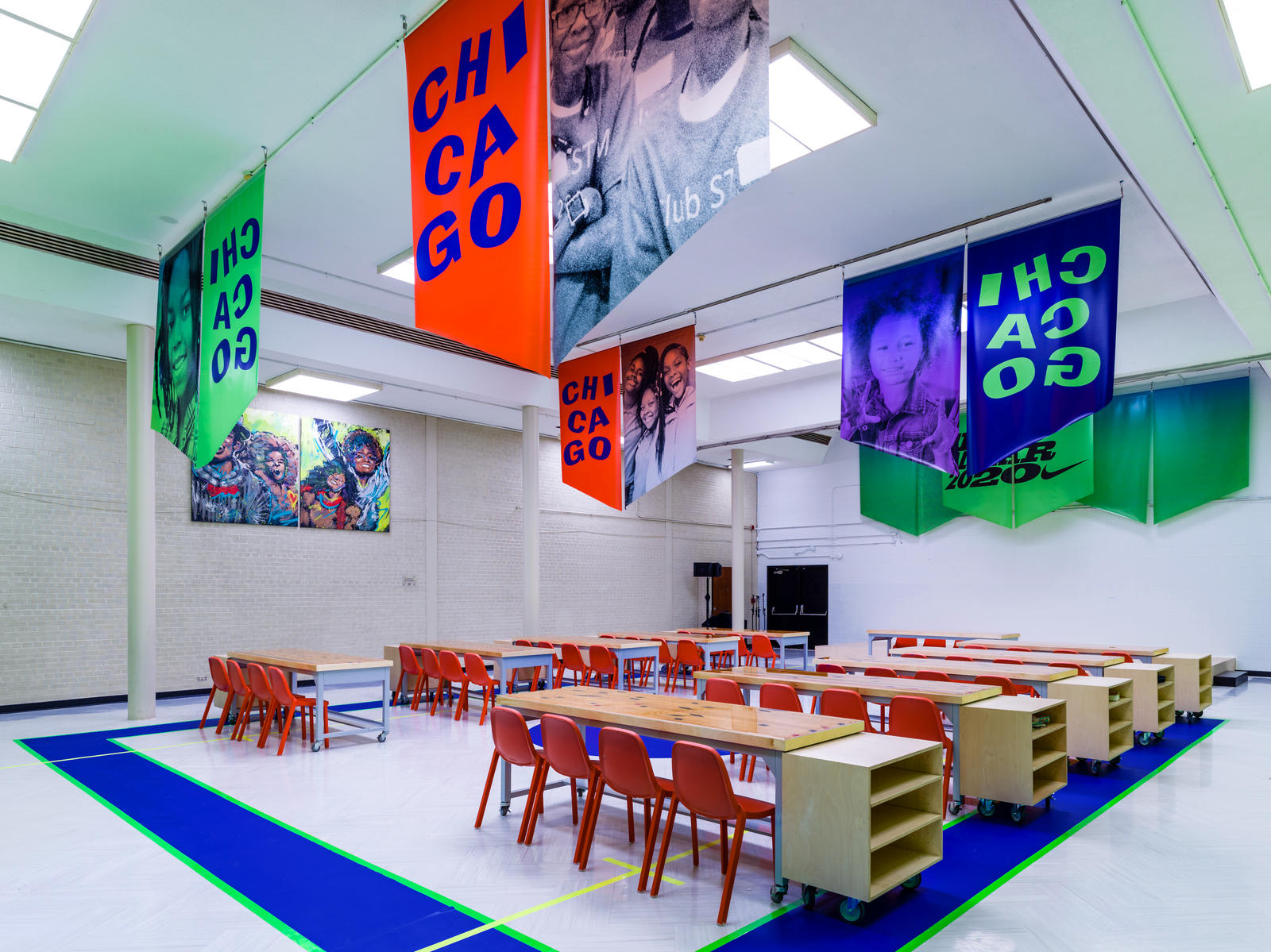 "This new court and programming not only extend our community work from the NikeLab Re-Creation Center, they provide a positive, free space for kids to engage in activities rooted in sport that will lead to an active healthy lifestyle and teach teamwork and the determination to succeed," says Abloh.