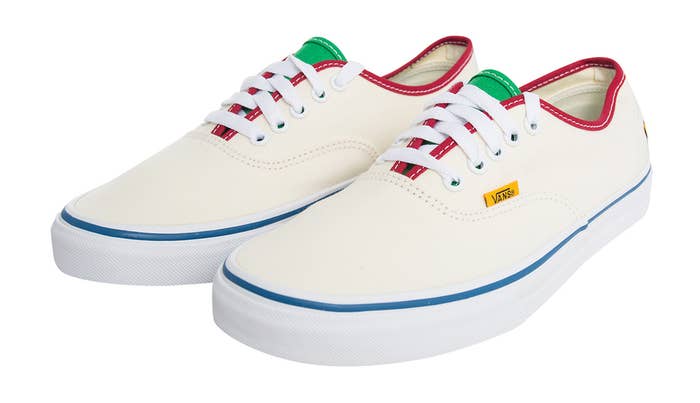 The relationship between Tyler, the Creator and Vans is one of the more organic collaborations in the sneaker industry, the rapper/producer having grown up in Vans' iconic skate silhouettes. The two are back together again, this time creating a Vans Authentic style.
The sneaker is connected to Tyler's Camp Flog Gnaw festival, although readers don't need to have attended in order to purchase a pair—select sizes are still available online here.
While most of Tyler's sneaker collab output has come from Vans, who issued his first shoes in 2013, there does appear to be an Adidas Originals project in the works from his Golf label.