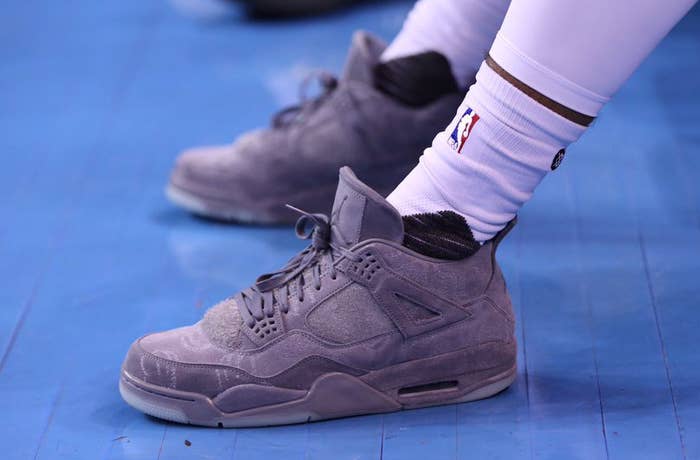 In an interview last week, artist Kaws told Sole Collector that he'd prefer people wear his Air Jordan 4 collaboration rather than let it sit around for years. Gary Payton II doesn't have any problem with that—the Bucks guard donned the sneakers last night for a game against the Thunder.
It's not that rare to see people wearing retro Jordans in the league, but it's something else to see them bringing out a limited collaboration like this so soon after its release.
For what it's worth, the shoes didn't perform particularly well for Payton II, who had just six points in 30 minutes of play on Tuesday night.
Payton II is no stranger to exclusive sneakers, having enjoyed some special designs based on his father's "The Glove" Nike signature in his college years.