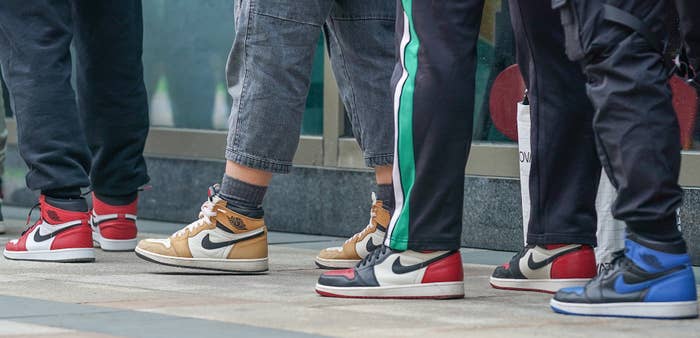 Nike's hulking House of Innovation store in New York City, a location usually brimming with foot traffic and buzzing with in-your-face digital marketing advertising its latest wares, is quiet right now. The arresting force of the coronavirus pandemic has halted sneaker sales there as of this week. As public health officials have encouraged social distancing and the limiting of non-essential interaction in large groups while COVID-19 cases and death tolls rise, Nike announced on Sunday that it would be temporarily closing stories in select countries until March 27.
Around the world, sneaker stores of differing scale have followed suit. Boutique chain Sneakersnstuff announced over the weekend that its locations in Los Angeles, Paris, and New York would be temporarily closing as of Monday. The physical arms of Ronnie Fieg's Kith retail empire are closed for business, with no targeted reopening date in sight. The online shops of all these suppliers are still very much open for business. And so is the resell market.
While fears around the spread of COVID-19 have sent global stock indices crashing, those who trade in limited-edition footwear have so far been mostly unaffected. StockX, the popular resell platform that treats sneakers as any other investment, closed the doors of its physical location in New York City but didn't comment on any significant change in volume or prices on individual pairs.
"While we've made some modifications and added precautions within our workspaces, our online marketplace remains open, stable, and strong," the company tells Complex. "Like the rest of the world, we are closely monitoring the ever-evolving situation and making necessary adjustments to ensure the safety of our community."
Stadium Goods, a New York City consignment store for high-end footwear that has more of a physical presence, is prepping for a drop in its in-person business after closing its SoHo store on Monday. Co-CEO Jed Stiller says that it hasn't yet seen a change in online sales connected to coronavirus concerns.
"The major brands have delayed some releases, but as mentioned, we're very much open for business and receiving product via shipment," Stiller says, adding that the store hasn't observed any uptick in people unloading pairs to sell or making price adjustments on existing listings. So while Nike's stock has dipped as conditions worsen globally, the secondary-market prices of its hyped footwear have remained stable.
No doubt more susceptible to current economic uncertainties are the independent resellers who operate without the sophisticated infrastructure of companies like Stadium Goods and StockX, the latter of which is now valued at over $1 billion. Among the most outspoken of them in New York City is Andre Arias, who works a part-time job and operates his resell business mostly through social media via his handle, @solestreetsneakerco, on Instagram.
"I think the first day where it's gonna really make a big difference or impact on me is gonna be Thursday, with Supreme being closed," Arias tells Complex on Monday, pausing while stocking up on essentials, to describe what small changes in the sneaker resell market he's seen so far. "That will affect me for sure."
Supreme, where Arias sources much of the gear he resells, is constantly marked by a line outside that stretches down the block. For now, it's closed. Independent resellers have to put in more of this type of outdoors work—standing in line, rushing to pick up unexpected drops—than spots like Stadium Goods, meaning their trade is more threatened by any mandate to stay indoors.
Arias spent his weekend securing pairs of Nike's collegiate-colored Dunk Lows that dropped on Saturday. While government officials were already advising people avoid public places at that point, he says the release felt like a standard one. He's been able to sell them steadily since, an early indicator that nobody is ready to stop buying shoes on the secondary market yet. He does believe, though, that there's been some downward movement on prices connected to COVID-19.
"There's definitely something happening right now," Arias says, citing what he says is a shift in prices on the Travis Scott x Nike SB Dunk Low, a wildly popular shoe that released at the end of February for $150 retail and resells for over $1,000. StockX's historical data on the shoe's resell price doesn't currently show a significant downward trend.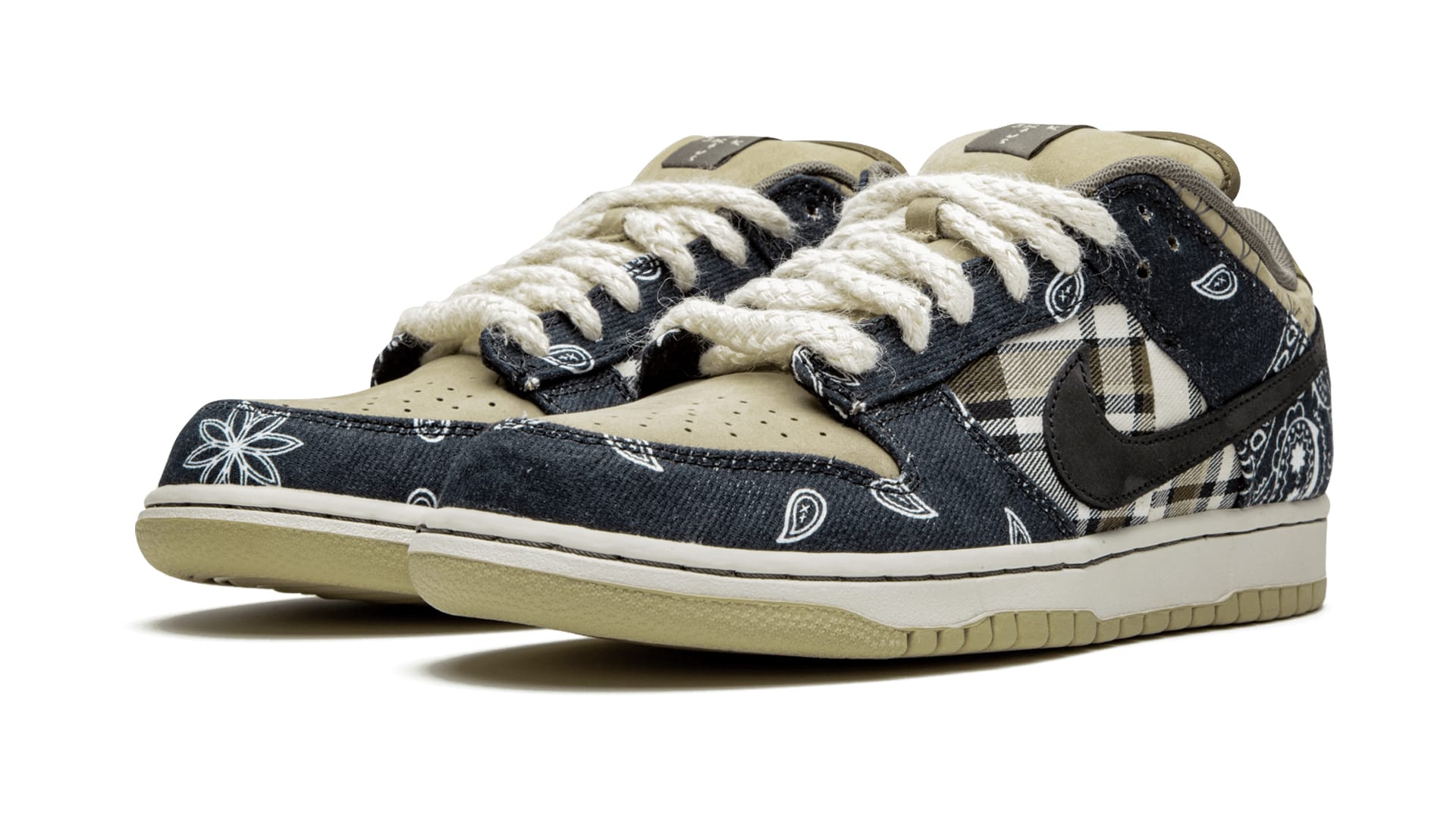 He's anticipating that the slow of new product—some major Jordan retro releases have been pushed back, although brands haven't confirmed the virus' spread as the reason—will spell trouble for resellers who don't have ample stock saved up. If it comes to that, though, he also is not excited about the idea of tapping into his most prized deadstock shoes in the event of a serious slowdown.
"My storage of sneakers is essentially my savings account," Arias says.
This sort of stash is what's keeping some resellers calm in a time when their ability to obtain product could be compromised. Chris Purvis, a full-time reseller who lives in Tokyo and goes by @gustodaninja on Instagram, says he has enough stock to keep him busy for a few months in the event of a protracted economic shutdown. He says his sales have been great even with coronavirus concerns at an all-time high, although the fluctuations in global currency have hurt him as he's transferred PayPal payments for sneaker sales made in U.S. dollars to Japanese yen.
"The exchange rate took a big impact, which affected me," he tells Complex, "but still selling the same amount of shoes for the same price as I was last month."
From the smaller resellers to the major players in the billion-dollar secondary market of rare footwear, there is not yet much evidence that spending habits around Off-White Jordans, Yeezys, and the like have changed. But with metropolitan centers across the world urging people to stay inside, will the hand-to-hand hustlers comply or go outside if there are sneakers to be flipped?
"If there was a good sneaker to buy, I'd be there," Arias says. "Fuck that."