1.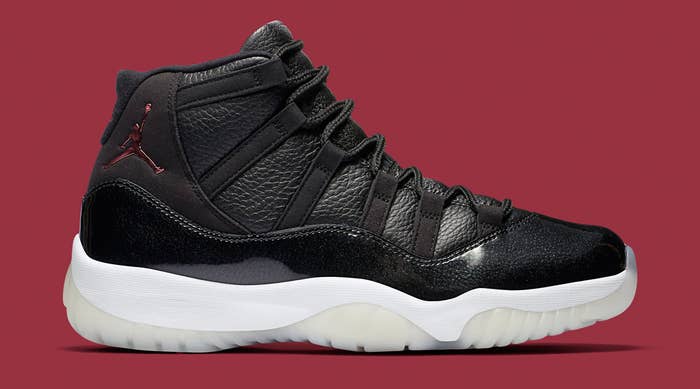 by Brendan Dunne
While Nike's yearly Air Jordan 11 release usually comes with an aura of exclusivity, actual sales figures reveal how mass produced the shoes truly are. According to data from SportsScanInfo, retailers sold 1,073,649 pairs of the "72-10" Jordan 11 in December, 2015.
Sales numbers for the shoe appeared in a report investment banking firm Sterne Agee sent out today.
SportsScanInfo reports that 383,094 men's pairs and 690,555 kid's pairs were sold, bringing in $131,759,122 for sneaker retailers in December.
By comparison, the "Legend Blue" Jordan 11 from December, 2014, brought in $142,913,622 off 963,242 pairs sold.
2.
3.