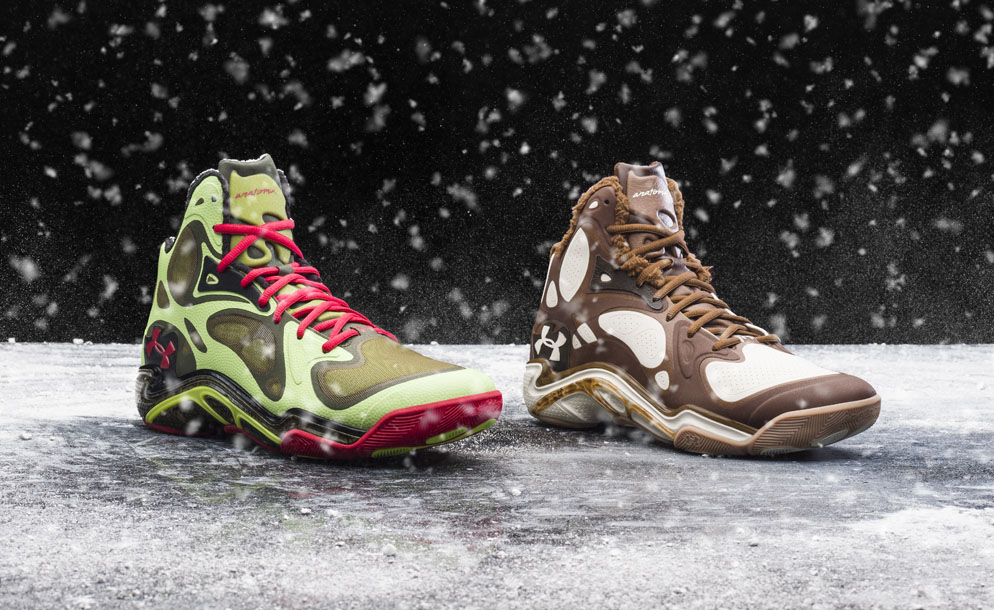 words // Brandon Richard
For the Golden State Warriors' Christmas Day game against the Los Angeles Clippers, guard Stephen Curry will be lacing up a Gremlins-themed colorway of the Under Armour Anatomix Spawn.
Pre-game, he'll have the option of lacing up the brown colorway, featuring a fur-lined interior and laser perforation for a softer, more casual feel and look. Embossed details and textures mimic the extremities of a small furry animal.
However, when it's game time, Steph will have the pair decked out in traditional Christmas colors. The design is inspired by the transformation of warm and fuzzy to an aggressive, mean and monster-like creature ready to work against anybody in its way.
Both colorways will also be sold in limited quantities at the following Foot Locker Locations:
-NYC – 34th Street

-NYC – Times Square

-Charlotte – Carolina Place Mall

-Charlotte – South Park Mall