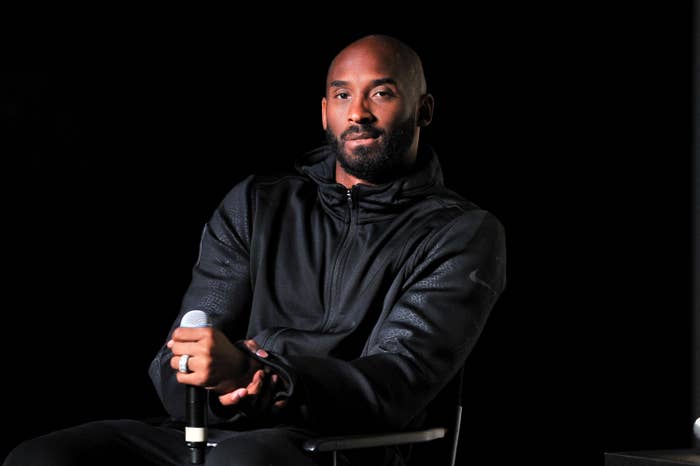 The surprising breakup between Nike and Kobe Bryant's family last year always felt wrong. After the late basketball icon's Nike contract ended on April 13, 2021, Bryant's wife Vanessa and the Kobe Bryant Estate decided not to renew the deal after the two sides couldn't agree to terms. Since then, Nike put a freeze on new Kobe sneaker releases, prices skyrocketed on the resale market, and players around the NBA scrambled to locate fresh pairs to play in. After a long wait, that wrong has been righted, and Nike's partnership with the Bryant family is back on.
Today, Nike and Vanessa jointly announced the continuation of the Kobe partnership aimed to "inspire a new generation of athletes and encourage youth participation in sport."
"Kobe Bryant means so much to so many of us, not just NBA fans but globally beyond the game," said Nike President and CEO John Donahoe in the press release. "His impact in growing the sport, particularly encouraging women and young people to pick it up, endures as one of his deepest, lasting legacies. Together with Vanessa, we hope to honor Kobe and Gigi by championing a new generation for many years to come."
The new partnership will begin with the "Mambacita Sweet 16" Kobe 6 Protro, which honors Bryant's daughter Gigi. All proceeds from the shoe will benefit the Mamba and Mambacita Sports Foundation. A "Mambacita" Kobe 6 leaked last year after Nike and the Bryant's parted ways, prompting Vanessa to call out Nike for the unapproved design.
"I do not know how someone else has their hands on shoes I designed in honor of my daughter, Gigi, and we don't," she said in response to leaked images of the sneaker. Now, we're learning more about how pairs may have made it into the marketplace.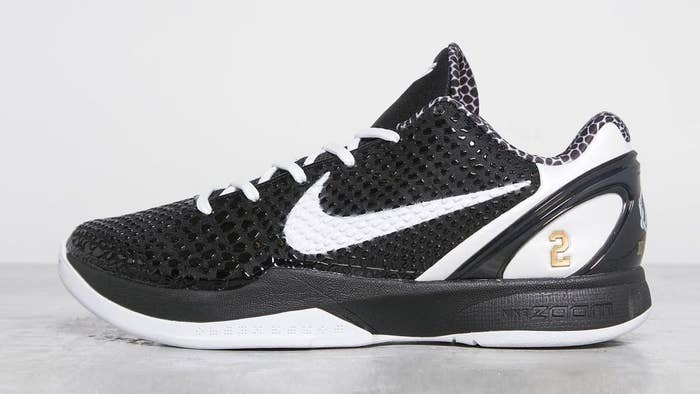 Now it appears that the relationship between Nike and Vanessa is in a healthy place, as she not only expressed joy about continuing the partnership, but will collaborate with the brand to establish a youth basketball court in Southern California and Nike and the Bryant family will continue to outfit the NBA and WNBA athletes who carry the legacy of the Mamba Mentality.
"I am so proud that my husband's shoes are still the most worn by players on NBA courts and that the demand for his shoes remain so desired by his fans around the world.  With this new partnership, fans will soon be able to have access to Kobe and Gigi Nike product for years to come and with Nike donating 100% of the net proceeds yearly for Gianna's shoes to our Mamba and Mambacita Sports Foundation (M&MSF)."
Release details surrounding the "Mambacita Sweet 16" Kobe 6 will be announced at a later date.