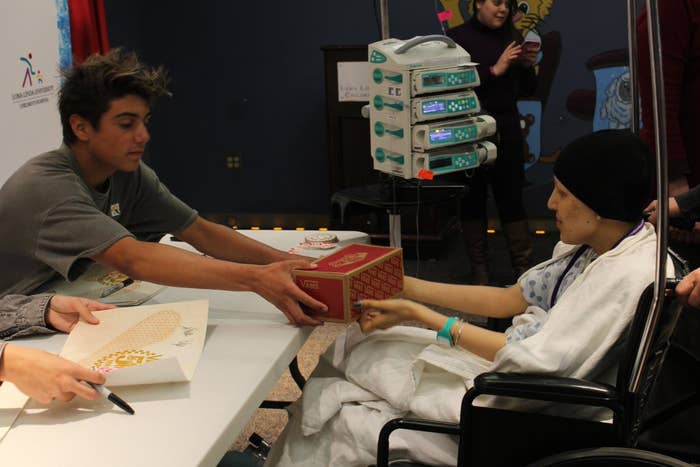 There's no way that 14-year old Daniel Lara could have imagined that wearing a pair of white Vans would make him a worldwide sensation. He and his buddy Josh Holz's "Damn Daniel" meme took over social media last month, landing him a lifetime supply of Vans sneakers. Aware of his good fortune, Lara is using his newfound access to Vans to help others in need.
Recently, Lara and Holz visited Loma Linda University Children's Hospital in California, where they visited with patients and hooked them up with free Vans sneakers. Much respect to Daniel for using his platform to make a difference.
@daniel_laraa @VANS_66

thank YOU for giving so much. One of our patients said, "best day ever!" Again, thank you!