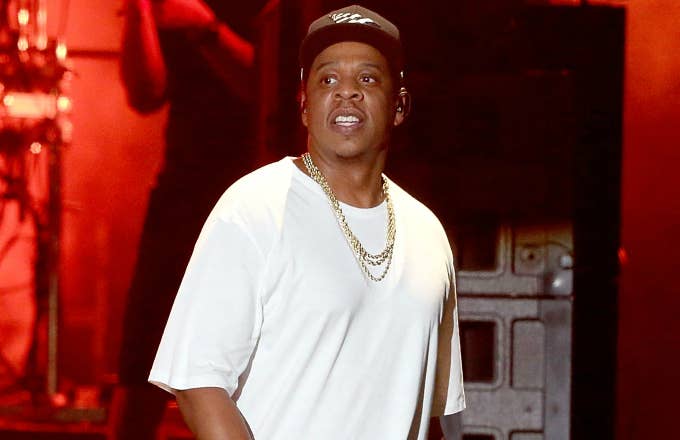 UPDATED 11:00 p.m. ET: Puma's global director of brand and marketing Adam Petrick clarified to Complex that JAY-Z's official designation with the company is creative consultant, and not president of basketball operations as previously listed. "I can confirm that according to his deal, JAY-Z's official designation is creative consultant. I referred to him today by an informal designation," he said.
A rep for Puma also clarified JAY-Z will not be involved in selecting players for Puma's basketball division, despite what was previously told to Complex.
See original story below.
Recent speculation was confirmed today: Puma is back in basketball. The global shoe and sportswear company has announced the signings of top draft prospects DeAndre Ayton (Arizona), Marvin Bagley III (Duke), and Zhaire Smith (Texas Tech). Ayton is considered the unanimous favorite to go No. 1 to the Phoenix Suns in Thursday's draft, while Bagley and Smith are also expected to go in the lottery.
On top of that, JAY-Z has joined as the company's president of basketball operations. "We've been working with Roc Nation for quite some time. They've been great partners to us for several years. We've done many different deals with many different ambassadors," Adam Petrick, Puma's global director of brand and marketing, told Complex. When Puma approached him about this opportunity, JAY-Z felt it "was something he wanted to be a part of," according to Petrick.
Hov will have a hand in the players selected to join Puma's basketball division, as well as assist in the art design and overall concept and direction of the brand. "What's important to him on a day like today is that it's clear we're making a serious push with players like Bagley and Ayton and Smith. We're making a serious statement about the entry of the category, that we want to be a performance brand, but then also very culturally focused. It's clear that we're looking at basketball through the lens of culture, and thinking about the fashion of basketball, the music of basketball, all the aspects of culture around basketball as much as the on court presence that we will have," Petrick added.
To celebrate its reintroduction to hoops, Puma has released limited-edition Walt Frazier Clydes and shared that the legendary player has signed on to be a lifetime endorser of the brand.
The worst kept secret: Puma is back in basketball. Company signing their first endorser Walt Clyde Frazier to a lifetime deal. Releasing 73 limited editions pairs at place on Flatbush Avenue in Brooklyn today. New handle is

@PUMAHoops

.

pic.twitter.com/fmbgi5B0M0