When you think of custom, Instagram-worthy shoes, sneakers are what usually come to mind. But Bowlero's #BeBowled: Shoe Design Challenge is about to shake up the game with one of the most innovative drops of the year. Bowlero, the bowling brand that's revitalizing the classic American pastime with interactive arcades and upscale eats, invited up-and-coming designers to reimagine bowling's iconic shoe.
The top five finalists were flown to New York City last summer to see their designs come to life at a VIP fashion show held on the lanes at Bowlmor Times Square. Bowlero offered aspiring designers the opportunity to give the retro shoe a much-needed upgrade. The finalists' designs ranged from 22-year-old Kelly Duggan's geometric-patterned shoe to 25-year-old Meghan LeBlanc's neon-hued shoe that paid tribute to the Pop Art movement.
But the designer who took home the $2,500 grand prize came from 21-year-old Fashion Institute of Technology student Samuel Riley, whose "Illusion Shoe" incorporates a bowling ball and Bowlero's emblematic antlers in blue. Riley was chosen as the winner by a panel of judges including celebrity designer Christian Siriano.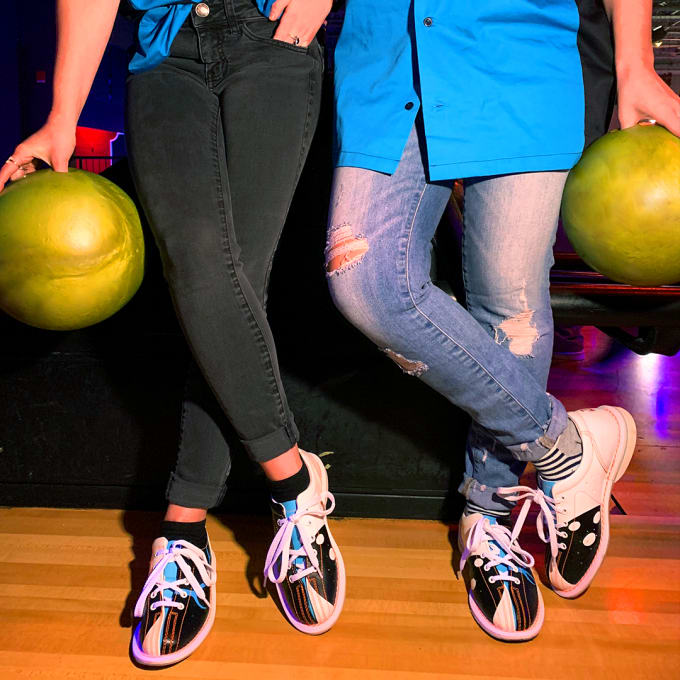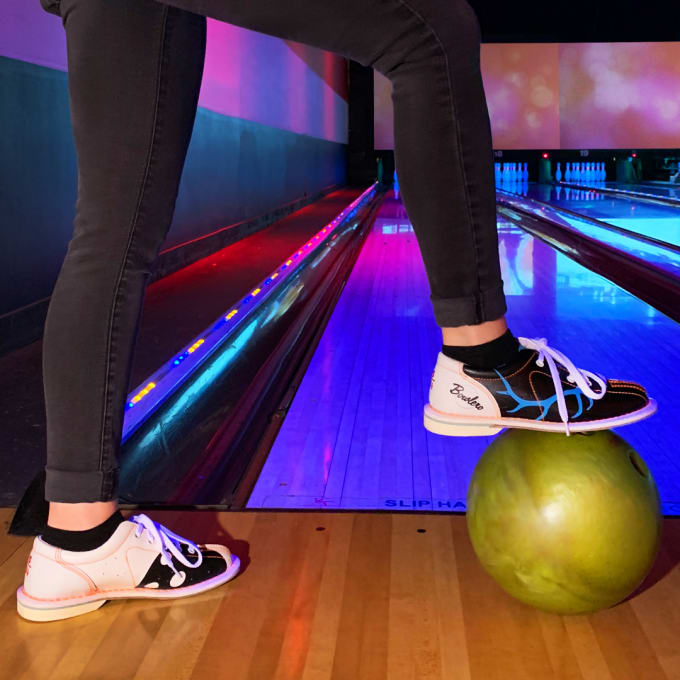 Where can you find the new shoes? They're now at Bowlero and Bowlmor locations nationwide. Roll in with your crew and check 'em out!