This past weekend, Quavo hosted the second annual Huncho Day at Berkmar High School in Atlanta, the rapper's alma mater. The highlight was a celebrity flag football game to give back to the local community.
The contest was stacked with an impressive list of participants including local rappers like Quavo's Migos groupmates Offset and Takeoff, Lil Yachty, and Gucci Mane. NFL superstars like Carolina Panthers quarterback Cam Newton, Denver Broncos linebacker Von Miller, Atlanta Falcons wideout Julio Jones, and more also showed up for the exhibition. Colin Kapernick even played quarterback and tossed a touchdown pass to New York Giants star running back Saquon Barkley during the game.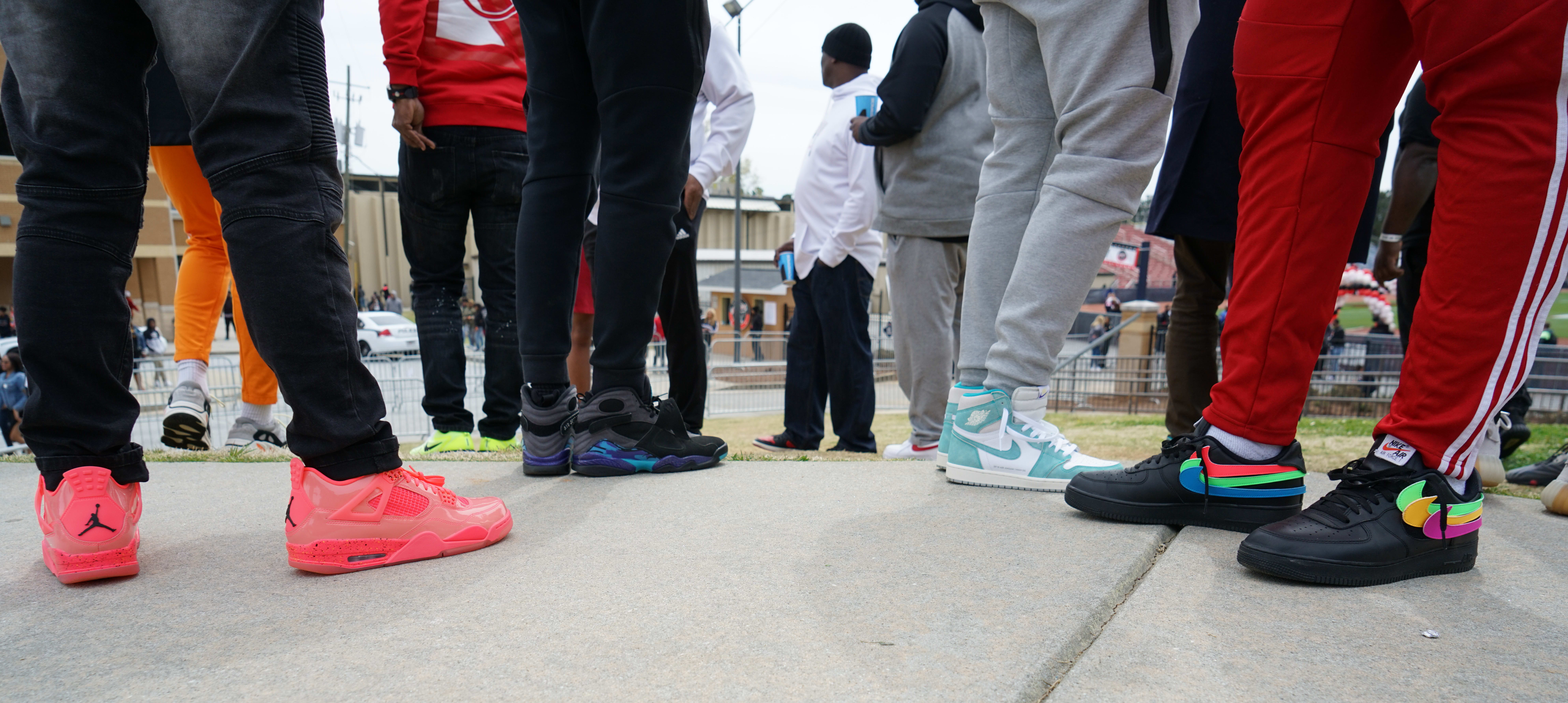 Huncho Day is all about Quavo paying-it-forward to his Atlanta community and making sure the youth grows up with positive role models. Aside from the star-studded flag football game, the festivities also included a face painting station, bounce house, and football drills for kids to interact with some of their favorite players. The day-long event ultimately raised money for charity.
Like any star-studded event, a many attendees decided they had to come correct with their footwear in case any cameras were there snapping pictures. As it turns out, we just so happened to one of have those cameras. Here is a look at some of the best sneakers that were spotted at Huncho Day 2019.