West Coast sneakerheads rejoice... Grail officially opens its doors this week in the heart of Vancouver. The one-of-a-kind shop is set to become a new stomping ground for sneaker fans offering up traditional vanguard brands and anything-but-basic offerings from lesser know brands from across the globe.
The 3,100 square foot sneaker concept shop on Granville Street is rife with unique design details. The entryway features massive gallery-inspired displays and a state-of-the-art ultra hi-res LED ceiling with surround sound, creating an impressive theatre-like experience for guests as they enter the store.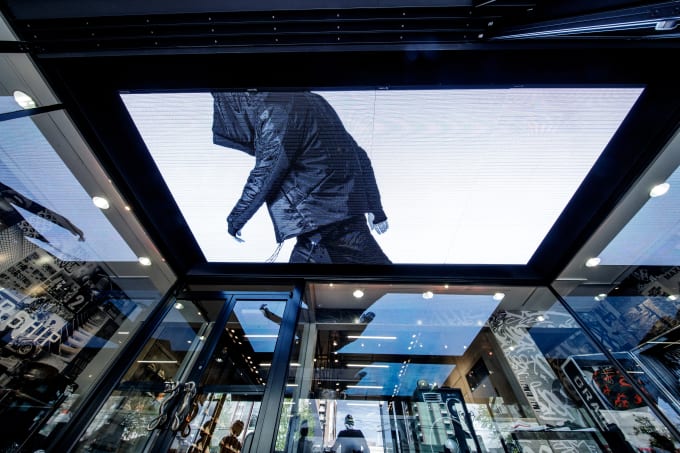 Inside the sleek space, sneaker silhouettes for men and women are housed on perforated steel panels on slatted cement board walls. Select apparel (like pieces from The Weeknd's spring/summer 2018 XO collaboration with Puma) and accessories are housed throughout, while display cases at the very end of the modern space feature more coveted footwear.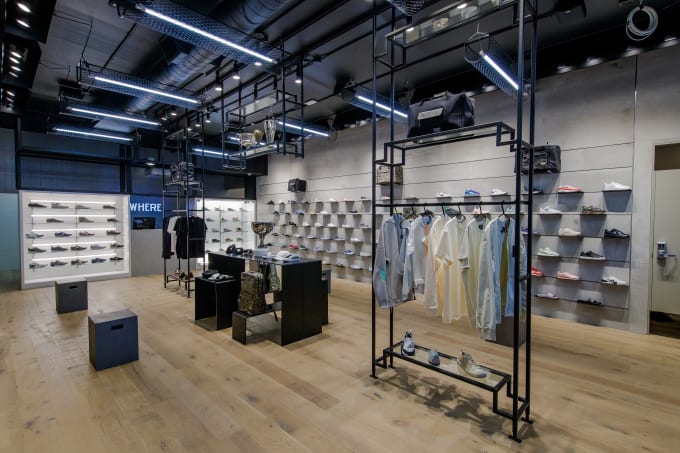 "We wanted to create an experience and create a sense of community. A place to hang out and talk to our associates about sneakers," Grail's head of marketing Assal Fash told Complex.
Grail's opening with key brands on the shelves like: Nike, Puma, adidas, Vans, and New Balance. They also featured plenty of selections from lesser-known brands like handmade, streetwise sneakers from Leather Crown, sporty styles from Italian sportswear brand Colmar and retro-leaning kicks from Finnish brand Karhu, among others.
While the curated offering is diverse, the easy-to-shop space still feels intimate.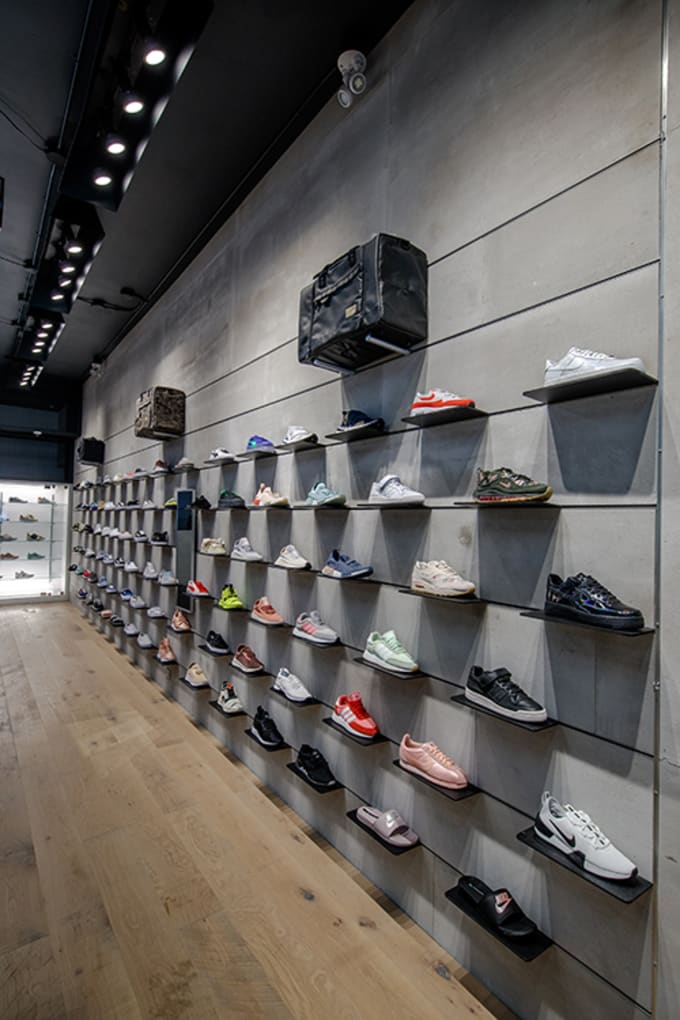 Of course, this is just phase one for the concept shop with exclusive Canadian releases and pop-up events slated for the coming months. "Our buyers are going to Japan to try and source out sneakers that aren't necessarily known to the North American market," says Fash. "Whether you're sneaker obsessed or you're new to it, there's something that you can find in store."
Grail is located at 2867 Granville Street in Vancouver. You can find out more at: grailshop.ca.