Yesterday, Nike unveiled its latest running sneaker, the Nike Epic React Flyknit. The shoe, which will be available on Feb. 22, uses Nike's React foam cushioning technology, which was first introduced on the React Hyperdunk in 2017. It promises to offer 13 percent more energy return than the brand's latest Lunarlon foam, more cushioning, and be light as a feather.
"We wanted it to be really soft, but not soft at the compromise of it feeling dead and squishy," says Brett Holts, VP of Nike Running Footwear. "We wanted some resiliency. We also felt like there was an opportunity for it to feel much lighter than our previous products and any product on the marketplace today."
But Nike hasn't only excelled at innovation in sportswear. They're also making true performance sneakers cool. Last year, Nike released the Zoom Fly SP, which was an iteration of of the Zoom Vaporfly Elite—the sneakers created to help Eliud Kipchoge run a marathon in under two hours. The Zoom Fly SP wound up becoming a cult favorite and arguably one of the best sneakers of 2017. Even Virgil Abloh was a fan; he designed his own take on the for shoe his "The Ten" collection with Nike.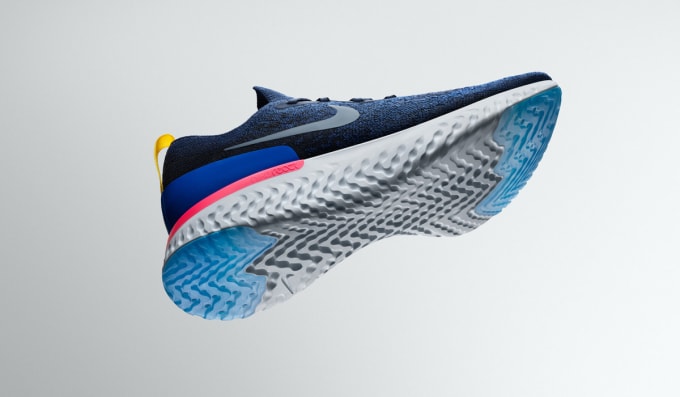 Of course, there's also the insanely popular Nike Flyknit Racer from 2012. Originally designed to dominate the track, the Flyknit Racer wasn't immediately successful within the running community. The debut models featured a sole that was less durable as those on other similar sneakers and started at $150. But with the rise of sportswear and athleisure, the Flyknit Racer became a style staple. Some guys were even pairing the running shoe with their suits at the height of the #Menswear era.
"Every product we create has a specific benefit but we know it's equally important to make great shoes that people are going to want to wear whether it's to perform in or to kick around in," Holt says.
It's in Nike's DNA to make running sneakers look good. The Cortez was once a performance shoe in the '70s, and now it's worn by everybody. And the brand's Air Max line has been a style icon since its debut in 1987, all the way up to last year's VaporMax, which was debuted through a collaboration with Comme des Garcons. And it's doing more of the same with the React.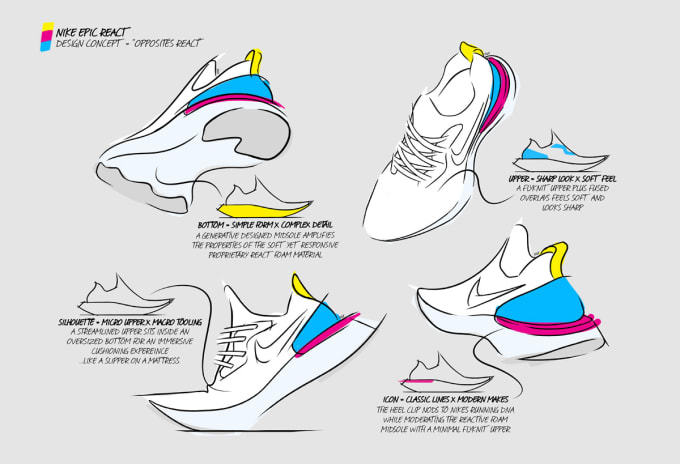 The Epic React Flyknit has been compared to the adidas Ultra Boost. Some have said the new technology is Nike's response to the success of the Ultra Boost, which has been touted as the "greatest running sneaker." "This is a trend we're certainly seeing," says Holt. "I think there's some similarities in multiple shoes from multiple shoe companies in the marketplace today. I think those questions are going to come up, those criticisms are going to come. But this is Nike doing what we've always done in the past, continuing to innovate in a space we feel we created and owned. It's time for us to get back in the game with a shoe that has all the benefits wrapped into one—and that looks good."
Only time will be able to tell if the React will be one of the great running sneakers, but if Nike's up to its old tricks, it's a shoe in that everyone is going to be wearing them, even if they're not working out.