Japanese sneaker giant ASICS has had quite the year. From inventive collabs with Danish label Wood Wood for the GEL-DS Trainer® O.G. to consistent collaborator Ronnie Fieg's fiery collection of GEL-Diablos and GEL-Lyte III models, ASICS has yet to disappoint. So to get some more insight on how the brand works, plus details on their latest release of the GEL-KenunTM model, Complex chats with ASICS footwear designer Takayuki Ueda.
Spearheading the design process for the GEL-Kenun model, Ueda is able to explain how the initial cloud-inspired concept of the model came about and provide the nitty-gritty details behind the design and technology of the sneaker. And as for the shoes themselves, the GEL-Kenuns are now available in stores worldwide and are a perfect fit for anyone with neutral pronation (details on what exactly pronation is, if you're not familiar, are below), or people who are constantly on their feet, exercising, or just overall super-active. These shoes supply the ultimate in comfort, technology, and design, and thankfully, as Ueda teased, "We will have more iterations of the GEL-Kenun launching later this year and next year."
The following interview has been edited for length and clarity.
How did the concept of the ASICS GEL-Kenun model first come about?
We were inspired by the youth for this particular shoe and sought to create something they can experience—simplicity coupled with purposeful function. We also wanted to create a shoe that has a sleek, somewhat monochromatic color palate.
We integrated our GEL® technology that ASICS is so well known for and has been in our footwear styles for years. It is extremely durable and demonstrates the simplicity in the design expression of this shoe.
Additionally, this is an opportunity to connect the ASICS brand to a younger audience and educate them on who we are and what we create—intuitive products with stories and design concepts based on extensive market research.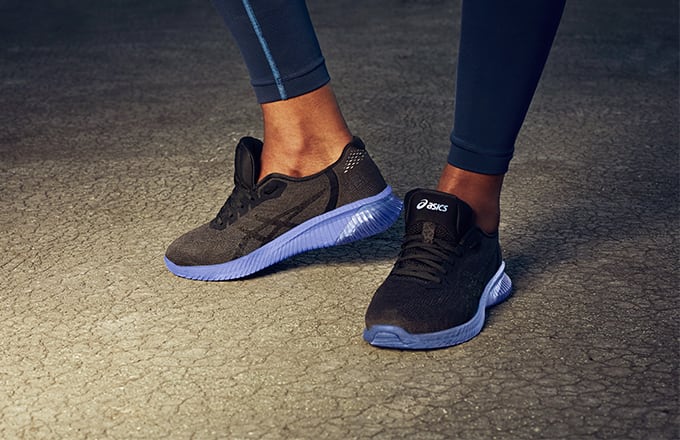 How long did the entire design process take from concept to a product ready to release?
From conception to final ready-to-release product took about 18 months.
What did ASICS look to accomplish by building the shoe from the ground up?
We knew from the beginning we wanted something different than our "legends" styles but also had the pedigree of our strong performance running heritage. When developing the shoe we first started with aesthetics, which was a different approach from other footwear development processes. We knew the performance technology was going to be in the product, but we also focused a lot on the look of the shoe to capture that younger audience.
Where did you look for inspiration?
Taking inspiration from the cirrus cloud, "kenun" in Japanese, the GEL-Kenun model is designed to make you look and feel as though you are running/walking/jumping on clouds.
Pronation plays a big role in comfort for runners. Can you explain what pronation is exactly and how the GEL-Kenun shoe adheres to different types?
Pronation is part of the natural movement of the human body and refers to the way your foot rolls inward for impact distribution upon landing. The GEL-Kenun model is best for people with neutral pronation, those who land on the outside of the heel, then roll inward (pronates) to absorb shock and support body weight. Those who are neutral pronators have normal size foot arches and even distribution from the front of the foot during push off.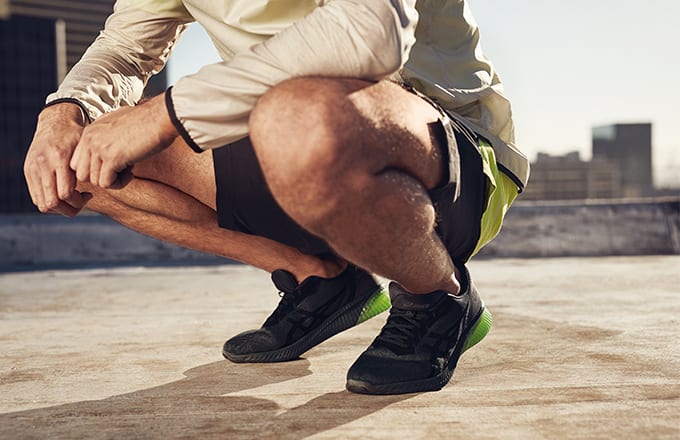 What technology went into the one-piece upper?
Seamless, flexible one-piece upper that's comfortable, breathable and lightweight featuring engineered Jacquard Mesh. It's the same material that can be found in some of our performance styles including the GEL-Nimbus®, GEL-Kayano® and MetaRunTM models. 
While the GEL-Kenun shoe was designed for comfort in running, style was also taken into consideration. Can we expect to see any collaborations on the silhouette in the future?
We will have more iterations of the GEL-Kenun launching later this year and next year.