NFL players hit the field every Sunday with cleats that are custom designed to represent how they're feeling at that particular moment. In such a uniform league, it's one of the few ways that the players can express their emotions during the 60 minutes of play. But drawn-on footwear didn't start with football. It can trace its roots back to people such as Bobbito Garcia painting different-colored Swooshes on their Nike Air Force 1s, long before NIKEiD and 1-of-1 sneakers were available at the click of a mouse and offered by nearly every brand. As sneaker culture found its way onto the Internet, the world of custom footwear started to grow. Forums such as NikeTalk gave a place for customizers to share their work, and one of the best-known artists to emerge was Mark Ong, better known as SBTG.
He'd go on to be written about in The New York Times, have his own collaboration with Nike SB, which was one of the most sought-after shoes of its time, make custom shoes for Kobe Bryant, work with ASICS and New Balance, and now he's an ambassador for Singapore's tourism board, where he calls home.
We got the chance to talk to Ong, not only about how he got his start making custom shoes, but also how he's made a living out of it.
How did you get started making custom shoes?
I started making my own shoes when the available shoes in the stores wouldn't do it anymore. I realized that when buying a pair of shoes, the percentage of love for it would usually be 90 percent. So my craft would be to quench that extra 10 percent, till I realized that it stood for more than that.
The SBTG Nike Dunks were one of the most hyped Nike SB shoes ever. How did that collaboration come about? How big was it for your career?
I was already in touch with Nike Singapore before it happened and one day I was called into the office with two project offers and one of them was Nike SB. I had to keep a secret for about a year till the day of launch and this project really put my name and Singapore on the map as far as sneaker history is concerned. Until this day, people still talk about it and it's still one of the shoes that collectors want to see re-released.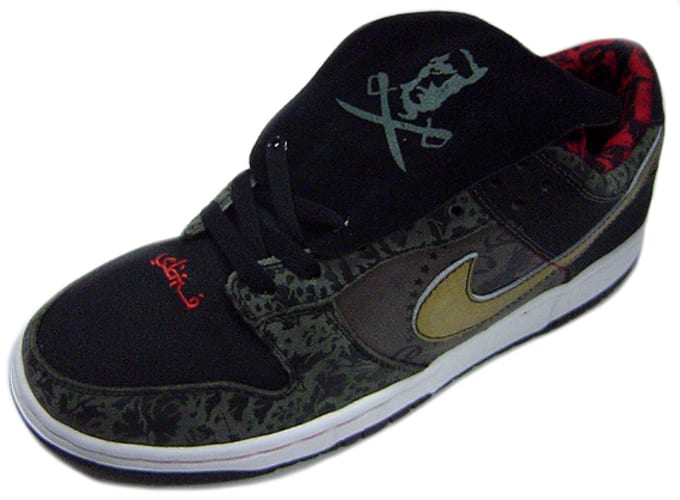 You won a custom sneaker contest on NikeTalk in 2005, which was featured in the NY Times. What was that like for you/your career?
I was young and didn't know what's what. I still remember sitting with Yu-Ming Wu and Rob Walker (writer who interviewed me) in a sandwich shop in NYC doing the interview. Like many things in my career, I came to realize the magnitude of the opportunities I was given at that age. It rolls out nice you know? Featured in the NY Times.
How big was NikeTalk to the custom sneaker scene to you?
It was everything. The community was small and everyone who became someone, started their own thing or made an impact in the industry was from there.
What was it like working with Kobe Bryant? Do you remember the conversation you had with him?
I didn't really work with him, it was more like presenting the shoe to him as a national gift during the visit. Pat from Nike had secretly mentioned his visit to me and I was like, "Yo let me make him a shoe!" So I worked with Dennis (Titan Inc.) to conceptualize the story and design them. In short, it was basically a shoe revolving around the concept of "What if" he went to Duke instead of the NBA. It was titled 'Varsity Bones.' When I presented it to him we did a little bro hug, and after explaining it to him he responded, "That's what's up!"
What's the sneaker scene like in Singapore?
We are one of the earlier adopters in the game actually. There was a small but strong scene which started out as vintage sneaker collectors back in the '90s. Many locals may not know this but after years of traveling, the selection we have here is pretty much on top with Tokyo and NYC. I would say that the percentage of the country having nice sneakers effortlessly is increasing by the years. It's less of a subculture and more in tune with pop culture now.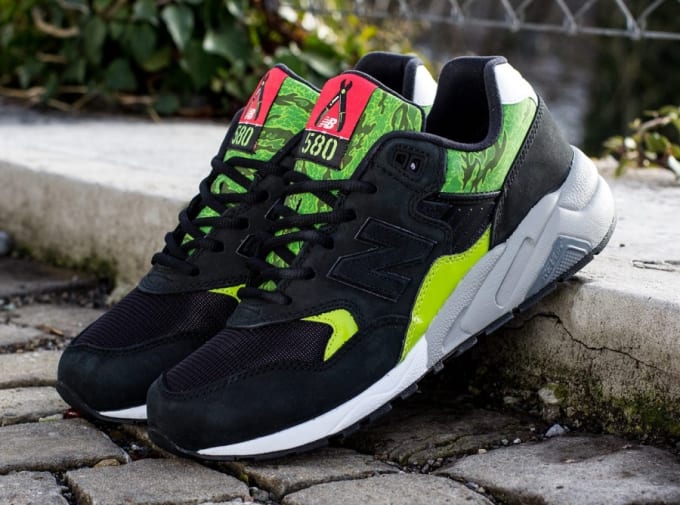 The sneaker scene has changed a lot recently. What's your take on it?
To me, people's taste for sneakers has become more discerning and it's a correlation to the culture they are into. For example, the people who are into hip hop would be into AF1s and Yeezys and the folks who are into skateboarding and the punk-scene are into Old Skools and Chuck 70s. And then there is everything in between. There used to be a clearer line before but now the lines are blurred or sometimes don't even exist anymore.
You've got to do more sneaker collabs recently -- ASICS, New Balance -- what's it like working on a production shoe vs. doing a custom? And why do you think your work has held up after all these years?
I would say the two could not replace each other, as we regard our custom sneakers as our top tier products or art, if you will. It's more like art on a canvas vs a design on a sneaker.  I would paint anything I want on a pair of shoes but when it comes to a production collaboration, it's more conceptual and about storytelling. For a collaboration, I would also be approaching with a design that I cannot paint, so it's very different. I would like to think that our work is still sought after because we don't follow trends, we stick to what we love and get better at it over the years. We view it as a journey vs. a destination.
What's next for you?
Maybe opening Sabotage Cafe Worldwide? The café would be more than just a workshop for me but also a place where people can hang out.